Dont know case is going correctly

Siva
(Querist) 02 December 2021 This query is : Resolved

I have crpc 417 & 420 on me. Person A lodge complaint on me with some of her associates person B, C and D. Police lodge complaint and taken statement B, C and D as evidance of this case. In fact, police taken money from them and supporting them. Police summoned 2-3 times to go police station for enquiry, but i didnt go as i know police wont talk for me. Then police filed chargesheet and case started 5 years ago, until last month person A to D and police never appear to court for hearing, but every month i went court. Suddenly all people A, B, C & D came to court and just reitterate what they told in the complaint and as per chargesheet. Actualy the case is, A is telling me i got huge money from her with no evidence. Person B, C and D are her friends, they just went to police station when she complaint me. Police treated B, C and D as evidence for what A given in the complaint, but not direct evidence for that money transaction.

My lawer never cross question actively when A, B, C, D on the box during the enquiry in the court, but he says, now we can just hear what ABCD tell to the court. Actual argument will happen only later stage. No need to cross question them when they stand on the box. I thought he should cross question them when they stand in box in front of judge instead just hear and finally arge with opponent lawyer. I suspect they may not come back to court or opponent lawyer can oppose to not bring them to court later when my lawer request.

Is court procedure is like that? Is my lawyer says true? Otherwise can I meet Judge in person to explain my side?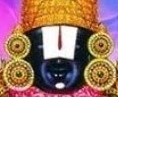 kavksatyanarayana
(Expert) 02 December 2021

You have to believe your lawyer's words. Without verifying all the material, it is not easy to form an opinion in my view. If you have any doubt, give him his fees if any to be paid, and change the lawyer. SHIRISH PAWAR, 7738990900
(Expert) 03 December 2021

Hello,

Yes, you have to believe the lawyer, and if you have doubt about your lawyer in that case you can change the lawyer or seek a second opinion from another lawyer.

You cannot directly meet the judge. Even if you get permission to meet him he will ask you to change the lawyer.

P. Venu
(Expert) 03 December 2021

What is the case No,? Which court it is pending?

Sri Vijayan.A
(Expert) 04 December 2021

If the PW statements are in favour of accused,they need not be cross examined.
Based on their statements and the in cross, argument will be held.

You may have the hard copy of statements of A, B,C& D.
Go to a good criminal lawyer with those papers, consult him in person.

In his opinion, cross is not needed and the case goes in right direction, leave the matter.

SRIVIJAYAN.A@GMAIL.COM



Dr J C Vashista
(Expert) 05 December 2021

If you have lost faith in your lawyer change him/ her immediately
---