Divorce, maintenance

Querist : Anonymous (Querist) 17 November 2015 This query is : Resolved

i. i am 23year old girl married in feb 2015. due to physical and mental torture by inlaws on me day by day itsincreasing. on23 oct 2015 i left my matrimonial home on that day i file a complaint against my inlaws and husband. next day my brother called women cell that we not pursue this case from here becoz its too far from my parents home. after that i dont fileany case or complaint against my husband or inlaws. i want to patchup with my husband and due to this i said to my husband that many lines incomplaint was not written by my consent becoz to save my marriage i said sorry to him many times. Now i feel my husband filed a case against me becoz he has a recording in whichi said sorry and complaint was not written by my consent. please tell what should i do? what legal action i should take? and what legal action my husband take against me? he is not ready to do any type of compromise. please help. Dont want to continue this relation.

Querist : Anonymous (Querist) 17 November 2015

Please need urgent reply

Advocate Bhartesh goyal
(Expert) 17 November 2015

Anonymous query , no reply.

Rajendra K Goyal
(Expert) 18 November 2015

No reply to query from anonymous.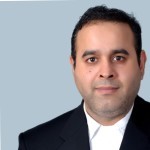 Kapil Chandna
(Expert) 18 November 2015

Mam,

Better file RCR if you wish to stay with him. In that recording you have said that the complaint was filed without your consent and that would work for you.

Warm Regards
Kapil Chandna Advocate
9899011450
---