Divorce

jacqueline
(Querist) 25 January 2015 This query is : Resolved

I am British, my husband is Goan, we lived together for 7 years then married(in UK) for further 20 years. we have 20 year old daughter. We moved to Goa and bought land and property with money from sale of property in UK. My husband also has inherited land. We have not lived together for 4 years. I know we can divorce in UK and the divorce will be recognised in India, the same as the marriage, but we never actually registered our marriage in Goa..does this make a difference to our financial settlement and would i still entitled to 50% share and legally able to take settlement out of Goa to restart my life back in UK. We are both agreed to the divorce.

Devajyoti Barman
(Expert) 25 January 2015

In India there is no law to make distribution of properties of husband or the vice versa in the event of dissolution of marriage.
Here the court of law recognises the right of wife for maintenance even after divorce till she remains unmarried.
Non registration of marriage is not a issue .

ajay sethi
(Expert) 25 January 2015

where was marriage solemnised? in india no law for wife to have 50%of husband assets in case of dissolution of marriage

jacqueline
(Querist) 26 January 2015

@ Devajyoti, it is all a little confusing. In UK i was told, it does not matter where the assets are held, they are still jointly owned assets.
@Ajay, the marriage was in the UK under marriage laws of England and Wales.

K.K.Ganguly
(Expert) 26 January 2015

1. Divorce granted by a Court of a foreign country is not automatiaclly enforeceable and treated as valid in India unless the grounds based on which the said decree of divorce has been granted abroad are also the grounds acceptable by law of our Country based on which divore can be sough in India,

2. 'No-Fault Divorce' easily available in USA is not enforecaeble in India.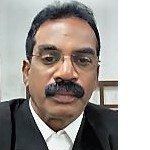 T. Kalaiselvan, Advocate
(Expert) 28 January 2015

The author's query is that the divorce is as per UK laws. If the conditions of divorce as per UK laws and the law itself states that here should be a proper distribution of properties between both the spouses as per their respective entitlement or on their mutual agreement, the conditions once agreed and signed by both the parties, and the schedules of properties situate either in UK or India have been duly mentioned/furnished in the agreed condition, this condition is very well enforceable in India too, as a matter of fact if the husband retreats or violates the condition, an EP for enforcing the foreign award also can e filed here in India.

jacqueline
(Querist) 29 January 2015

many thanks to all, @ T Kalaiselvan: You have mentioned the same as i have been advised in UK. A further query, if we were to divorce in India, does this situation change and the above mentioned D Barman situation become applicable, eg only maintenance applies ?
---
You need to be the querist or approved LAWyersclub expert to take part in this query .