Developer not handing over flats even after 12 years

Pradyot
(Querist) 07 November 2021 This query is : Resolved

Inherited property given for redevelopment by 4 legal heirs in mumbai in 2009 .One single agreement was signed by 4 and registered in sub registrar Mumbai in 2009 without any registration with MHADA /?RERA.Building 90% completed in 2012 with 2 illgal floors by developer.BMC has given notice to developer and not issued BCC and OC to the building .The developer has stopped giving rent from 2012 for alternate accomodation
Developer wants to sign supplementry agreement predated 2012 stating that old agreement is deemed to have been terminated with the supplimentry agreement dated 2012 with same benifits as old agreement dated 2009.we have declind to sign it.
Due to above Developer has not given any possession till today and no legal notice was issued to developer by 4 legal heirs till date .Can one legal heir terminate her consent now to the redevelopment agreement of 2009 to the developer?.what is the remedy to reskind the agreement as individual agreements were not made and registered in 2009 with MHADAand with sub registrar Mumbai in 2009.What is the remedy against the developer ?Can we still approach MHADA/RERA for recovery?what are the consequences if we all 4 legal heirs terminate the redevelopement agreement of 2009?Can we take the force possession through BMC of incomplete building ?and let builder go to the court against us?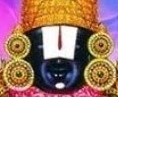 kavksatyanarayana
(Expert) 07 November 2021

File a case against the builder in District Consumer Forum by consulting a local lawyer.

Advocate Bhartesh goyal
(Expert) 08 November 2021

No need to terminate agreement, issue legal notice to developer and ask him to handover possession of building immediately and if developer does not respond the notice then file complaint against him before District Consumer Commision for deficiency of services and unfair trade practice also claim compensation towards mental and physical apney.

P. Venu
(Expert) 09 November 2021

In the alternate, you have option for a civil action as well.

Dr J C Vashista
(Expert) 09 November 2021

Show all relevant documents to a local prudent lawyer for proper appreciation of facts, professional advise and necessary proceeding for filing a suit for specific performance / consumer complaint / case before concerned RERA.
---