Deceased will

Dilip Kumar Arya
(Querist) 17 November 2021 This query is : Resolved

Can legal heirs (assume there is no Will) in the property (house) transfer the right to use of that property in favour of thier living mother (whichever way she wants to use but not sale as long as she live) but without heirs setting up a relinquishment deed upfront in favour of mother. And also get an agreement in place to dictate how that property should be distributed among remaining living heirs after Mother's demise.
I know this sounds little tricky but experts' thoughts will be appreciated.

Dr J C Vashista
(Expert) 19 November 2021

The facts and queries are vague and confusing which cannot lead to form proper opinion and oblige.


Dilip Kumar Arya
(Querist) 19 November 2021

Just to clarify heirs do not want to do the relinquishment deed in the favour of their mother but happy to give rights to use of the property to mother.
At the same time want to do an agreement among all heirs and mother which dictate how the property (house) should be distributed among heirs after the demise of mother. Can such agreement be done and registered which will hold legal value.?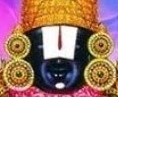 kavksatyanarayana
(Expert) 22 November 2021

Why? After the mother, all the legal heirs got equal shares in the property and if the legal heirs wish to divide the property into unequal shares, then they shall execute a Partition Deed and get it to be registered.
---