Gift deed

Querist : Anonymous (Querist) 11 July 2021 This query is : Resolved

what is procedure of transferring the propriety(Flat) within blood relationships from sister to brother in Maharashtra.?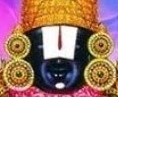 kavksatyanarayana
(Expert) 11 July 2021

The sister must execute a Gift Deed in favour of his brother. Consult a local senior Document Writer or the lawyer who drafts the deed to prepare the Gift deed. The stamp duty and registration charges are normal for the Gift deeds if executed within the family members(father, mother, son, daughter, brother, and sister). The Stamp duty and other charges may be paid by E-payment or E-challan to the head account of the department.

Querist : Anonymous (Querist) 12 July 2021

what does it mean normal charges ?

i am asking about procedure of gift deed in Maharashtra state. Not Andhra Pradesh (AP)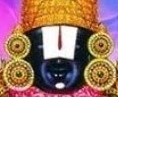 kavksatyanarayana
(Expert) 12 July 2021

I am not answering about the stamp duty in A.P. According to Article 34 of the Maharashtra Stamp Act, which was revised in 2017, stamp duty on gift deeds is 3 percent of the property value. But, if the property is residential or agricultural, and is gifted without any payment to a blood relative, then the stamp duty is Rs 200. So it is normal charge.

P. Venu
(Expert) 12 July 2021

The procedure is the same in all the States. It is governed by the provisions of Transfer of Property Act, The only difference is in the stamp duty which varies from State to State. Also, the document need not be registered, if it constitutes a Hiba.

Querist : Anonymous (Querist) 12 July 2021

Its residential property a Fat in CHS in Thane Maharashtra. Sister whats to transfer to brother.
thank you

Dr J C Vashista
(Expert) 13 July 2021

Delhi Stamp Act provides gift deed to be stamped as "Conveyance Deed".
Find out from Sub-Registrar / Document writer / local lawyer for stamp duty applicable in Maharashtra.
---