Amended hindu succession act 2005

Balaji Bakthavathsal
(Querist) 17 June 2021 This query is : Resolved

In the Amended Hindu Succession Act – 2005, what is the right of the grandchildren through the daughter if the daughter dies before receiving her share in her father's property? This is not academic question but real situation. The daughter's marriage was conducted grandly and the daughter is well settled but the son is did not get married and is struggling for his livelihood without job. Before the matter being taken up to the court, it is preferred to settle the matter amicably out of court without doing any injustice to anybody.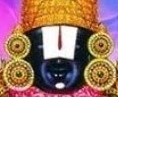 kavksatyanarayana
(Expert) 17 June 2021

If the property is ancestral, then the granddaughters have right over the share of her mother. But the property is self-acquired by the father, then no one claim he can do it as she wishes.

Advocate Bhartesh goyal
(Expert) 18 June 2021

Sons and daughters have equal share and rights in the property belonged to their parents .Daughter have been also given right to claim their respective share in ancestral property

P. Venu
(Expert) 18 June 2021

The provisions of the amended HSA are relevant only if the property is really ancestral.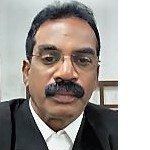 T. Kalaiselvan, Advocate
(Expert) 19 June 2021

The granddaughters through daughters are not entitled to a share out of their mother's share in the ancestral proeprty that their mother inherited as a right.
However the daughters of the said mother are entitled to inherit properties that are left behind by their deceased mother who is reported to have died intestate or is entitled to inherit the share of property out of her ancestral property.
The properties inherited by the daughters as their share out of the ancestral property will not be further divided among her children unlike the male successor, wherein the share of ancestral properties inherited by the male successor shall again be divided among his own children.
As per your question, the decesed daughter is entitled to a share in her deceased father's property if he is reported to have died intestate, immaterial of the fact that her marriage was celebrated in a very grand manner and also she was given huge gifts of gold ornament including a right out of her deceased father' share of ancestral property, which she can claim even during his lifetime.

---