General query

Shaili Chaudhary
(Querist) 11 June 2021 This query is : Resolved

Dear experts I just want to know that I m married now and applying for government jobs so whether I should apply it with maidens surname or by my husbands surname..and if I will fill the form with my Maidens surname then will it create any problem in future at the time of appointment..plz reply it's urgent

K Rajasekharan
(Expert) 11 June 2021

It is always better to keep your original name as in the matriculation certificate for all official purposes including job.

Even if you are married you can use it for any official purpose without any trouble in future.

It is the individual who decides in what manner he should be called. No rule is there in that regard.

It is always better to have a proper name and a surname for easy individualisation and for computer database which normally prescribes a surname as something essential.

Shaili Chaudhary
(Querist) 11 June 2021

Thank you sir... For your valuable feedback..

Thank and Regards
Shaili Chaudhary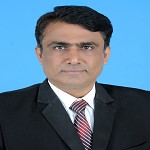 Sankaranarayanan
(Expert) 11 June 2021

You can use the name title as per the educational records is enough. no need to confuse prior or after marriage

K Rajasekharan
(Expert) 11 June 2021

However you can use your husband's name as your surname for any social or non-official purposes as well.

Advocate Bhartesh goyal
(Expert) 11 June 2021

Better use either maidens surname or husband's surname but don't use somewhere maidens or somewhere husband's surname.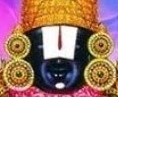 kavksatyanarayana
(Expert) 11 June 2021

Your certificate are with your maiden's name. So you can use your maiden name. But as advised by the learned expert Mr. Bhartesh Goyal sir, you should not use somewhere your maiden name and somewhere your husband's name.

Dr J C Vashista
(Expert) 13 June 2021

I endorse the advise of experts.
It will be better to apply with the name/ surname as per records available with you.

Sri Vijayan.A
(Expert) 13 June 2021

Rightly advised by the Experts.
Name on records is the good.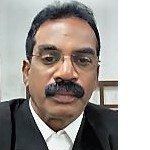 T. Kalaiselvan, Advocate
(Expert) 13 June 2021

Firstly there is no rule or provision of law for a woman to change her maiden name after marriage and switch over to suffice her husband's title to her name ignoring her own maiden name or title suffixed to her name.
It is just a religious or customary formality to have the husband side title suffixed to her name after marriage for a recognition but there is no law mandating this requirement to a married woman.
She can continue with her maiden name even after he marriage, in fact it would be advisable for a woman to continue with her maiden name itself because it will create lot of problems for her future, i.e., for examinations or employment or any other issue if she start using her new name after marriage without following the legal procedures for name change.
All your certificates,including birth certificate, educational certificates, identity proofs passport, PAN and other other documents cotain your maiden name only, hence you may better continue with your maiden name itself for your employment purpose now because using your name after marriage may disqualify you from getting the employment due to change in the name that too without being supported by the name change documentary evidences.

---