How to prove legal heir or wedded wife? by divya

Querist : Anonymous (Querist) 11 April 2021 This query is : Resolved

My father was central govt employee. He went missing in 1999. My mother lodged FIR in 1999 and after a year, police submitted their non traceable report to the dept. Dept told my mother that she can only apply for family pension after the period of 7 years. She went in 2007-08 but They told my mother that my father is removed from services.

I filed RTI in 2015 to know the reason of his removal. I got to know that they filed charge sheet on the basis of absence on duty. We challenged the removal order in tribunal. Now they replied that there is other name in nomination so the dept is now saying that the nominated person is first wife of my father. So my mother is not entitled for family pension. My mother never heard her name from my father/in laws. My grandmother was died when my father was 5 and my grandfather died 20 years ago. We also not in touch with our father's brother.

I went to our native village to confirm from the people who know my grandfather/father. One of them told me that she was his first wife but she left him because my father was mentally upset. She filed divorce decree after 6 months of marriage. Ex parte decision was in her favour and she granted divorce. After some years, she got married to another person and my father got married to my mother.

We got free legal aid from Dist Legal Service Authority. Now our lawyer is saying that he going to withdraw case because we hide facts from him or else hes saying that look for that first wife and take affidavit from her that she dont have right on family pension, she divorced with my father and remarried to another person. Second he told us that if we produce succession certificate/legal heir certificate then case can be in our favour.

Now the first problem is that we dont know where is she and second problem is that police didnt provide us non traceable report. The dept obtained non traceable report directly from S.S.P so without non traceable report we cannot apply for death certificate and without death certificate we cannot apply for Succession Certificate and Legal Heir Certificate.

Please help what should we do now?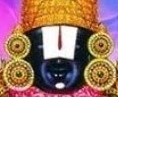 kavksatyanarayana
(Expert) 11 April 2021

As per the facts stated by you, your father's department has obtained a non-traceable certificate directly from SSP. Hence ask your father's department, a copy of the non-traceable using RTI.

Querist : Anonymous (Querist) 12 April 2021

I already did and matter escalated to CIC. They mentioned in their reply that the personnel file is misplaced and they dont have any record with them.

But i obtained a charge sheet which they filed against my father and they clearly mentioned that my mother submitted them FIR and they obtained non traceable from police.

CIC disclosed our RTI with reason that the old records are hard to trace. What else we can do?

J K Agrawal
(Expert) 12 April 2021

1 File a civil suit for declaration that your father should be assumed dead.
2 Trace out the court where the previous wife got divorce and obtain certified copy of entire file.
3 You need not a succession certificate.
4 File a civil suit to declare your self and family being legal heirs of your father.
5 The matter is not tough Keep patience, it is lengthy.

ashok kumar singh
(Expert) 12 April 2021

Very truly my Learned experts viewed on your query, therefore no further comment so far.
thanks
ashok kumar singh, advocate

Querist : Anonymous (Querist) 12 April 2021

Agarwal Sir,

1. Without non traceable report its not possible because police didn't provide us non traceable report. As i mentioned before, police submitted that report direct to the dept. I personally went to police record room to find out but in vain then i filed RTI but they replied that old records are not there.
2. Nobody knows that when my father got married to his first wife. Without case number/year its not possible to trace from court's record room. Record is before 20-25 years.
4. Without non traceable we will not get death certificate and without death certificate, we cannot file civil suit for heirs.

Non traceable report is not there in police record room, its not there with dept so without non traceable we cannot file civil suit for death declaration and without non traceable, we cannot get legal heir certificate.

I already did efforts and that's why im here. Is there is any way to obtain new traceable report from police? If my mother write an application to Police authority to provide latest report on the basis of previous FIR?

Querist : Anonymous (Querist) 12 April 2021

Ashok Kumar Singh Sir,

Still didn't get proper remedy.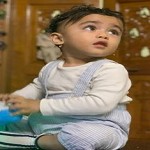 venkatesh Rao
(Expert) 25 May 2021

Obtain an endorsement from the Department in which your father was working about the order of termination/dismissal etc., File an application before the CAT praying for grant of family pension and the Department will come up with all the facts. As of now, you need not file declaratory suit for the relief of family pension.

J K Agrawal
(Expert) 26 May 2021

well advised by Mr Venkatesh. If pension is the only issue you should go to CAT but if you want permanent solution for all other issues, go to civil court for declaration.
For such a declaration by civil court, you need not non-traceable report from police nor you require a death certificate. The main cause of action to file the civil suit is that you do not have both the documents. If name of first wife appears in any government record you can obtain entire record from the office and contest accordingly.
---