Arrogant tenants

Querist : Anonymous (Querist) 31 March 2021 This query is : Resolved

Our bungalow built in 1935
Tenants stay since 1940
They have preserved all old rent receipts and proofs of repairing work they do
They used to pay monthly rent of 100

Our son and daughter plan to get married.Can we send them eviction notice so at least they behave properly
tenants were given place as they were homeless so were staying for free since year 1935.fro year 1940 they started paying some nominal rent once in a while

Now we are total 5 owners so each have 20 percent share .We are residential owners but have only 20 percent share.So if we evict tenants I guess evicted property will be of all 5 plus tenants can join with other 4 and builders and try to sell their share of tenancy right or harasse us?

Advocate Bhartesh goyal
(Expert) 31 March 2021

Yes, you must send him notice and ask him to vacate the rented premises on ground of your personal bonafide necessity for your son and daughter.if tenant does not comply with notice then file eviction suit on above ground against him.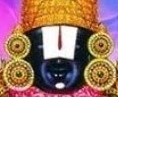 kavksatyanarayana
(Expert) 31 March 2021

Since the year 1940, tenants staying there with a rent of RS.100/- per month to date? You are not mentioned full facts.

krishna mohan
(Expert) 01 April 2021

Tenents can be evicted through proper notice or through court as per the agreement. If they do not vacate you can take the help of an able lawyer in your area for right advise after perusing the tenancy agreements if any.

Querist : Anonymous (Querist) 01 April 2021

Since 1974 they pay rent of rupees 100 per month

P. Venu
(Expert) 02 April 2021

Eviction could be effected through due process of law. Bona fide requirement is a ground for seeking eviction. Landlord also entitled to seek periodical enhancement of rent. However, is the property given under pagdi system?

Querist : Anonymous (Querist) 03 April 2021

About our 1935 bunglow at Andheri East,Though we are sole resident owners and tenants who are since 1937 are sole tenants whom we wish to evict.but since property has shares of other 4 siblings then the tenanted property when evicted will belong to all 5 people?
If we try to evict tenant may try to sell right to builder?

Querist : Anonymous (Querist) 07 April 2021

About Venu Sirs question about if tenants are Pagdi,I myself have no clarity what Pagdi means.In year 1935 when my great grand father built house,his friend went bankrupt and family was homeless so they started staying for free.From around 1940 they started paying some small rent.How to know if that is Pagdi?
I modified main question as well
Please guide if its pagdi or not
what is different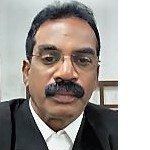 T. Kalaiselvan, Advocate
(Expert) 27 May 2021

This property belongs to you and other four siblings, thu it is a joint property.
Now all the five shareholders have to issue a legal notice or other shareholders can authorise you by a GPA deed to initiate legal action against the tenant to vacate him and pursue the legal process for filing an eviction suit and other ancillary proceedings, on their behalf too.
You may first issue a legal notice on your behalf and on behalf of the shareholders based on the GPA deed in your favor , demanding the tenant to vacate the rented premises and deliver vacant possession for the bonafide requirements.
After that if the tenant is not complying with the demands made or reluctant to vacate then you can file the suggested eviction suit.


P. Venu
(Expert) 28 May 2021

Under the pagdi system, the tenant would have given a substantial deposit or premium for grant or renewal of tenancy. As such, the tenant stands in the status of a co-owner. Subsequent clarification suggests the tenancy not falling under pagdi system.
---