Daughter right in dadalai (ancestral property)

Querist : Anonymous (Querist) 23 March 2021 This query is : Resolved

Namaskar ji,

We Live in Haryana and we are Hindu
My Mother and Nana ( Maternal grandfather) has a fight going on for 15 years.
My Nana has 10 acres of ancestral land.
Land is Ancestral only not Self-acquired.

My NANA has made a registered will 1 month back and he made a statement to give all the ancestral property to his son only.

I met PATWARI some days back " He is saying that till my NANA is living, my mother cannot claim any share in ancestral property, and after his death also My mother cannot claim and he can will his ancestral property "
I clarified that the property is ancestral not self acquired but his answer is same.

I am shocked.

My Questions are-

1. Can my mother claim her share in ancestral property?

2. Can my mother take her share now , when my NANA is living?

3. Which case my mother should file in the civil court.

Sir please clarify..




Advocate Bhartesh goyal
(Expert) 23 March 2021

( 1 ) yes, your mother has right to claim share in ancestral property.
( 2 ) yes, during your lifetime of your nana,your mother can claim her right.
( 3 ] your mother has to file partiyon suit .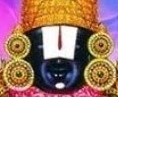 kavksatyanarayana
(Expert) 23 March 2021

Your nana has ancestral property but from how many generations? It is up to 4 generations to treat as ancestral.

Querist : Anonymous (Querist) 23 March 2021

Thanks for Reply Mr. Goel sir, Mr. Kavkatsatnarayana sir, Yes Sir It is 4 generations old , undivided and unpartitioned ancestral land.

J K Agrawal
(Expert) 24 March 2021

well answered by Goyal Sahib
---