Father passed away without a property will

Querist : Anonymous (Querist) 02 March 2021 This query is : Resolved

My father a retired government employee passed away last year leaving behind 5 cents of land with a house in our native place in Kerala. The property is in his own name and not ancestral. He never made a will. His service pension already got transferred to my mother (senior citizen). I have a sister who is married.
Now we want to sell this property to move another location.
What would be the ideal way to sell this property to a third person and to buy a new flat or apartment on my mother's name alone OR jointly on mother's & my name?
1. My sister agreed no claim on this property or its sale value.
2. Is it necessary for my sister to give no objection certificate to relinquish her claim on the property?
3. Do we have to change the title of the property to our names before selling?
4. Is the Legal Heir Certificate required to sell the property to a third person?
Please help me. Thanks!


Advocate Bhartesh goyal
(Expert) 02 March 2021

( 1 ) First you obtain legal heir certificate from competent authority.
( 2 ) Thereafter get registered relinquishment deed from your sister.
( 3 ) You need not to get transferred the property in your names before selling.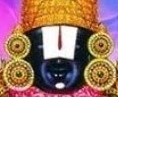 kavksatyanarayana
(Expert) 02 March 2021

Your mother, your sister and you are the legal heirs of your father and the property shall devolve among you in equal share i.e. 1/3rd share each. So you all can sell the property and if your sister claims her share of the amount, you have to give.

Guest (Expert) 03 March 2021

Well Advised by Learned Advocate Mr . Bhartesh Goyal and Mr.Kavksathanarayana

Querist : Anonymous (Querist) 03 March 2021

Many thanks Sirs for your expert advice & guidance.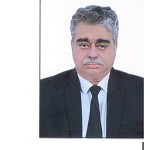 Sudhir Kumar, Advocate
(Expert) 03 March 2021

well advised. agreeing with experts above, I will add that his pension has no bearing on inheritance procedure.

Dr J C Vashista
(Expert) 08 March 2021

Well analysed, opined and advised by experts, I agree.

krishna mohan
(Expert) 11 March 2021

Well advised by experts. If there is a ready seller all can sign as the legal heir as opined. If there is a likelihood of some delay, you can think of family settlement deed with the help of lawyer specialized on property matters in your area to get the same registered to enjoy without any issues and to sell when you get good price.
---