Want to recover property proof from uncle under pagdi system

Querist : Anonymous (Querist) 06 November 2020 This query is : Resolved

I want to recover property proof from my uncle but when we ask him he denies about any proof if he dint have any proof of my dads property then how he is staying in my dads property and in proof i have ration card of the year 1990 and rent receipt.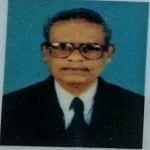 Isaac Gabriel
(Expert) 06 November 2020

Take copy from the registry. 2.Trace the same in the local bidy records ie.tax receipts., Apply for EC for the property.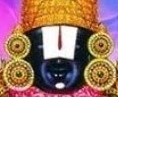 kavksatyanarayana
(Expert) 06 November 2020

Is your dad alive? If your dad purchased the property, you can obtain a copy of the sale deed and EC from the Sub Registrar concerned. Now, who is paying tax?

Querist : Anonymous (Querist) 06 November 2020

No my dad is dead 10 years ago but i have tax receipt on the name of my dad and landlord is not ready to change the name.

Dr J C Vashista
(Expert) 07 November 2020

Tax receipt shall not be useful for determining title of the property.
Inspect property records with area Sub-Registrar and obtain certified copy of relevant documents.
File a suit for declaration, possession and mesne profits through a local prudent lawyer.

P. Venu
(Expert) 07 November 2020

What do you mean by "property proof" - is it regarding 'pagdi'?

Querist : Anonymous (Querist) 07 November 2020

Property proof means i have ration card of 1990 and voter id only our agreement papers are under my uncles custody but he is denying that he have any property proof with him and the landlord is saying we have your proof but we cant show you the proof. Rent receipt we are receiving is on my dads name we told him to give it on my mother name he is saying remove your uncle from the property then only ill give rent receipt on your mother name.

Rajendra K Goyal
(Expert) 07 November 2020

Show the documents to local lawyer and discuss in detail regarding the steps to be taken.

You can use RTI to get record from Municipality and other government departments.

Hemant Agarwal
(Expert) 08 November 2020

1. Since the property is a "PAGDI" system property, there CANNOT be any Property proof (means Deed /Agreement etc.... ) and neither you can demand such non-existent documents from Uncle, Aunty or Landlord or Municipality or whosoever. FURTHER there is no point in beating around the bush with half-baked ANONYMOUS query.

2. Rent Receipt is the only proof of Tenancy. File local Civil Court suit for your rights "Transfer of Tenancy" by following due procedures of law. Note that Court will not entertain application from an "ANONYMOUS" person, as you did here.

Keep Smiling .... Hemant Agarwal
VISIT: www.chshelpforum.com
---