Car parking

Querist : Anonymous (Querist) 27 September 2020 This query is : Resolved

Namaste sir

With present scenario a common citizens are prone to routine doubts about our system

1. I parked my car in township area related to one bangalore based govt psu

2. I parked for 6 hrs in company security personnel presence thus causing no inconvenience to others

3. It's an gated community with no any sign boards related to " no parking "

4. In spite of my request to waive off park fine the security person imposed parking fine to me and has given receipt

5. The major hospital collects fee prior vehicle parking but the govt psu company if indulge in collecting parking fine not fee through its security personnel

What we can do

Dr J C Vashista
(Expert) 28 September 2020

You can challenge levy of parking fine slapped without any fault.
Seek professional services of a local prudent lawyer.

Rajendra K Goyal
(Expert) 28 September 2020

Get full information through RTI regarding rules and orders under which such parking was charged. Afterwards can lodge complaint.

P. Venu
(Expert) 28 September 2020

May be fee towards parking could be collected, but no fine.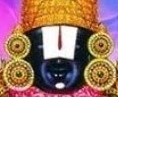 kavksatyanarayana
(Expert) 28 September 2020

He should not collect fine with fees. The fees may be collected for parking. so consult a local advocate for further guidance.

Querist : Anonymous (Querist) 29 September 2020

Thanks you all my respected Lawyers. Its ITI Govt based PSU in Bangalore near KR puram. Inspite of showing my BEL identity badge they imposed fine. I too work for Defense company and traveled across india to support Air force projects, But the ITI factory appointed security guards imposing fine means its really uncomfortable to express with others

I also mailed to Police coming under that jurisdiction along with the Fine receipt. As long as police imposing fine on common citizens like me, I have no problem. But security doing police job is questionable.


Regards
Narahari BS

Rajendra K Goyal
(Expert) 29 September 2020

As mentioned above again repeated, obtain information from PSU through RTI and proceed afterwards accordingly.
---