Calling a female employee in his house during lockdown

Naresh Kumar
(Querist) 15 June 2020 This query is : Resolved

A was female Secretary of B in XYZ Ltd. During lockdown in March B rang up A to come to his house. B said to A that his family members are not at home and he is sending his car to enable her to come to his house. As the Nation was under lockdown A refused to come to his house. In fact there was some malafide intention on part of B to call A in his house. When unlocked removed B called A and said you are fired. No written letter was given to A. When A wrote HRD and asked reasons for her termination HRD gave no reply. Can A file FIR against B in above circumstances. If yes under which section of IPC. If not what are other legal remedies available with A. A is employee for last 20 years.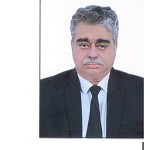 Sudhir Kumar, Advocate
(Expert) 15 June 2020

yes criminal case can lie.

P. Venu

(Expert) 16 June 2020

No criminal action lies unless there are other incriminating circumstances. Surmises cannot take the place of facts. How long A has been Secretary to B? Has there been past instances of wrong behaviour on the part of B?

May be there could be a civil action if the decision to terminate has been improper.

Rajendra K Goyal
(Expert) 16 June 2020

Whether it was a government or private sector concern?

Whether appointment letter with various service conditions was issued?

Whether any extremely important work was to be performed on the day regarding steps in lockdown?

Whether any other employee was also called at the house on that day?

Whether procedure to terminate as per company rules was followed?

Whether full and final payments released?

She was in employment from last 20 or so years, whether any such incidence of misbehavior ever is on record?


Raj Kumar Makkad
(Expert) 16 June 2020

Though questions raised by exper Goyal are also worth mentioning and require your reply (though some have already been found replied in your post) yet I am of the considered opinion that no criminal offence lies merely on making a phone call to one's employee to come to his house and especially when such employee defied the said order and nothing happenned which may be brought under the umbrella of a criminal act on the part of B.

Now come to your second issue of dismissal from the service without serving any notice or following any service rules. Obviously you have legal right to chanllenge the same on the basis of the terms of the service agreement. Better to consult a local lawyer dealing in service matters with your appointment letter and follow his guidelines.

Dr J C Vashista
(Expert) 17 June 2020

What is your locus standi / concern to the query Mr. Naresh Kumar ?

Rajendra K Goyal
(Expert) 17 June 2020

The author has not provided the material information asked, further advice would be given after receipt of the information.

Guest (Expert) 17 June 2020

Very Rightly Said by Advocate Mr.P.Venu

Asgher Mahdi
(Expert) 17 June 2020

I support Mr. Rajender Kumar goel opinion

Rajendra K Goyal
(Expert) 18 June 2020

Expert Asgher Mahdi, thanks for agreeing.
---