Legal query

Rajinesh
(Querist) 16 May 2020 This query is : Resolved

Hello Respected Experts,



Guest (Expert) 16 May 2020

Many Queries of the same kind already written by the same Writer and hope the other Readers would reply please

Rajendra K Goyal
(Expert) 16 May 2020

You said:

Do SH. AMIT JAIN BECOME INDIVIDUAL OWNER OF THIS PLOT AND PARTNERSHIP FIRM HAS NOTHING TO DO WITH IT?

Reply:

As per the dissolution deed the property is given to Amit Jain, he is owner. In case Amit Jain want to sell this, full facts (regarding partnership and dissolution deed, how amit jain became owner) need to be mentioned in the conveyance deed.

You said:

IS THIS PLOT NOW PRIVATE AND EXCLUSIVE PROPERTY OF SH. AMIT JAIN . IF SOMEBODY BUYS THIS PLOT, ONLY SIGNATURE OF SH. AMIT JAIN IS NEEDED ON SALE DEED, NOT OTHER PARTNERS ?

Reply:

As per dissolution deed, the property belongs to Amit Jain, he has the right to sell it.

It would be better for the purchaser to get all the documents (original conveyance deed, partnership deed, dissolution deed, search report of last 30 years) referred to and searched by some experienced lawyer.


Rajinesh
(Querist) 16 May 2020

Thank for reply Mr. goyal sir....


Raj Kumar Makkad
(Expert) 16 May 2020

This is your repeated query. What has led you to repeat the same query in almost same words before the same experts?

There is only one change in your facts. Earlier you had not mentioned that the said plot was purchased by the partnership firm but now you ention that the said plot was though purhcased by the firm but its titled deed shows Amit Jain a partner of.......firm.

I am still of the same opinion that initially also the said plot was duly owned by Amit Jain whose identity was that he was a partner of the firm but this issue has no relevance as on the day when the entire properties including the said plot after dissolution of the firm has come to the share of said Jain.

Sole signature of Amit jain are required for any transaction qua the said plot.

Rajinesh
(Querist) 16 May 2020

@Raj kumar makkad sir, Sir I am buying this property and as I am getting the information in bits and pieces through online, That's why I am asking the questions. Earlier I didn't knew that dissolution deed had a clause of transfer of assets in the name of MR AMIT JAIN.

I am just having a cocern that I do not have to get the signature of previous partners because MR AMIT JAIN and other partners are not in speaking terms.

I just needed to be sure.
Thank you RK makkad sir

Dr J C Vashista
(Expert) 17 May 2020

Repitition of same story is absurd and ridiculous. Moreover it do not change the opinion of experts.
If you are dissatisfied with advise / obligation of experts FREE OF COST, it would be appropriate to consult a local prudent lawyer for appreciation/analyses of facts/ documents and professional guidance.

Rajendra K Goyal
(Expert) 17 May 2020

If possible take indaminity from Mr. AMIT JAIN. Get all documents scrutinised by some expert lawyer before proceedings.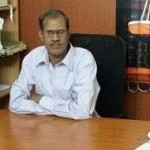 KISHAN DUTT KALASKAR
(Expert) 17 May 2020

Dear Sir,
Please do not repeat the questions.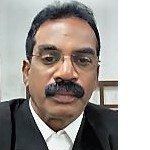 T. Kalaiselvan, Advocate
(Expert) 19 May 2020

Firstly, since this is a huge investment, it is not advisable to purchase the property based on the enquiry made through such online/legal websites platforms.
Now on the basis of the information provided by you, contradictions can be seen from your own statements.
At one place you say that this property was purchased on the name of the partnership firm and in other place you say that the conveyance deed was made on the name of Shri Amit Jain, so which is correct, whether the property title documents was registered on the name of the Amit or on the name of the partnership firm?
If the property was purchased on the name of partnership firm, then upon dissolution of the firm, the retiring partners should have passed a resolution to allot the said immovable property to Amit and they should have executed a registered deed on his name to make him the absolute owner of the proeprty otherwise it will remain as the proeprty of the firm, no doubt it was dissolved.
Hence Amit may not be having clear and marketable title to sell the property to the prospective buyer.
You have not referred the property documents before a prudent or experienced lawyer for obtaining a legal opinion about the proeprty you intend to buy.
If yes, then you will be at loss or may have to face court in case of any legal dispute raised by one of the retiring partners in this regard.
You will find different opinion from different legal experts here because all clocks do not show the same time, hence it is advised to always obtain a proper legal opinion by producing all the relevant documents before an advocate in the legal before taking any hasty decision on the basis of any recommendations received from platforms like this.





---