Rights in a commercial property

majeti
(Querist) 09 February 2020 This query is : Resolved

Respected Legal Advisers,

My question is Can any one of the family members SELL his/her Rights in a family inherited commercial property in mumbai to any outsider and what is the process. Also if any member of the joint holder doesn't co-operate what is the procedure.
Thanking in advance.


Raj Kumar Makkad
(Expert) 09 February 2020

Every co-sharer is legally entitled to sale his share to even outsider but he has got no right to handover the specific portion in possession. In he given facts, it shall be better to first get the partition and possession of joint property and only then to sell to the person of his choice. SHIRISH PAWAR, 7738990900
(Expert) 10 February 2020

Dear querist,

Approaching court and filing partition suit is the only option left to you.

Regards,


majeti
(Querist) 10 February 2020

Thanks a lot sir Mr.Raj Kumar M. But the proprty is a single commercial office of about 300 sq.ft amoung fivve people. Some whats to sell, some whats to keep it etc.tc..

Dr J C Vashista
(Expert) 11 February 2020

Whether the property has been divided/ partitioned and demarcated between co-sharers?
It is advisable to consult and engage a local prudent lawyer for professional guidance.

Raj Kumar Makkad
(Expert) 11 February 2020

As you subsequently disclosed that the property is very small of only 300 Sq. feet having ownership of 5 persons so in the given facts, it shall be better to transfer the share of outgoing partner/co-sharer to either or all of the remaining partners/co-sharers failing which to sale the whole property so as to fetch the sale-consideration which may be got divided among all co-sharers.

majeti
(Querist) 12 February 2020

Tanks a lot all the eminent lawyers for your help


Raj Kumar Makkad
(Expert) 13 February 2020

You are always welcome Mr. Author.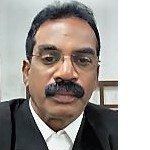 T. Kalaiselvan, Advocate
(Expert) 21 February 2020

the cosharer can legally sell his unidentified share in the property to an outsider also.
The buyer can subsequently file a partition suit seeking his share in the property by dividing the property by metes and bounds for a separate possession too.
The non-cooperative shareholder can be ignored by the shareholder who intends his share of property to the willing buyer.

---