Cheated by family

Querist : Anonymous (Querist) 09 February 2020 This query is : Resolved

we are 3 siblings and mother is alive, I m in abroad and my brother sister brainwashed my mom against me and taking all the family property I donot have any access to any documents they are refusing to show me , my father passed away 20 years back, some properties are in his name and some on my mother 's name, my mom is refusing to talk to me :( they take all the pention, rental income and now refusing to give me the share in the property what are my options here??
thanks in advance. SHIRISH PAWAR, 7738990900
(Expert) 09 February 2020

Dear querist,

You can get share in father's property however you may not get any share in mother's property as per facts stated by you.

Regards,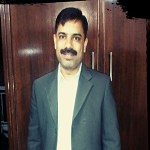 Advocate Suneel Moudgil
(Expert) 09 February 2020

1. if your father died intestate, you can claim your share,
2. act fast, before the matter become complicated,
3. if the property in the name of your mother is ancestral, you can claim the share,
4. WILL have no value in case of ancestral property,
5. if the property is self-acquired of your mother, she can give it to anybody as per her wish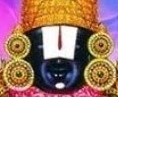 kavksatyanarayana
(Expert) 09 February 2020

I agree with the advise of expert Mr.Suneel Moudgil ji.

Raj Kumar Makkad
(Expert) 09 February 2020

The share out of the properties of your deceased father cannot be denied to you but you need to have exact and definite knowledge of those properties with ownership proof/documents so that you may file a civil suit for partition and possession.

Whatever is in the name of your mother, the same is her own property so she has every legal right to get the same disposed off as she wishes so better to earn her blessings and trust.

Dr J C Vashista
(Expert) 11 February 2020

What is/are the property (ies) involved ? Where is/are the property (ies) located ? Whether the property (ies) are self-acquired or inherited by your mother ? Did you ever demand your share in the property (ies) left intestate by your father ?
Incomplete information can not lead to form proper opinion and oblige.
It is advisable to consult and engage a local prudent lawyer for professional guidance and necessary proceeding.

Raj Kumar Makkad
(Expert) 11 February 2020

The documents of the said properties are mandatory to be obtained so as to frame the definite opinion as per the questions raised by Ld. expert J C Vashishtha ji.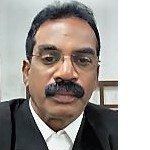 T. Kalaiselvan, Advocate
(Expert) 21 February 2020

You are entitled for a rightful share in your father's properties who is reported to have died intestate.
If they refuse to share the documents then you may obtain the certified copiers of the property documents from the registrar's office and then you can file a partition suit for dividing the properties into equal parts by metes and bounds and to allot you one such share in the property with separate possession.
You can consult an advocate in the local and take his assistance on all such further issues.

---