Cgit jurisdiction query

Basavaraj
(Querist) 04 February 2020 This query is : Resolved

Dear all

I was working in public sector company which has head office and factory at bangalore.

I have transferred to guwahati as medical representative, where company does not have any office, factory or any infrastructure. and I was reporting to bangalore H O through emails and emails are my attendance for salary etc.

Later I have been terminated for not attending duty for 7 days.

Later.. after aproching ALC at guwahati there was a FOC between me and company, hence matter refreed to central labour ministry.

Now, labour ministry has referred the case to bangalore cgit based on the establishment of company and based my request as a nearest cgit available.

Now the question is bangalore cgit has right jurdiction to run the case or labour ministry is wrongly referred the case to bangalore cgit with out considering the legal aspects

Kindly guide me because already 5 years have gone in cgit bangalore.


Raj Kumar Makkad
(Expert) 04 February 2020

The cause of action has arisen at Banglore so the order of Ministry of Labour is accurate.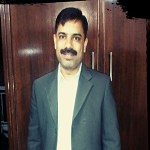 Advocate Suneel Moudgil
(Expert) 05 February 2020

since the company has no office/factory/infra in Guwahati and the cause of action arise in Bangalore, therefore, the ministry is RIGHT

Dr J C Vashista
(Expert) 06 February 2020

I agree with experts opinion of Mr. Raj Kumar Makkad and Mr. Suneel Moudgil.
There is no legal infirmity in invoking jurisdiction at Bangalore
---