Encroachment

Baba
(Querist) 17 January 2020 This query is : Resolved

My friend has fathers property measuring 2700 sq ft as per document (1980) (60 legthX45breadth). A house was constructed in 1981. At that time it was realised the area was encroached by both neighbours and now area left with bit different on all sides (breadth front40,back42, side1 60,side2 62). Area approx. 2500sqft. Friend's father did not confront with neighbours, constructed house and rented it out for many years. Now he is no more. HIs legal heirs wanted to sell property. Now how should be the sale deed prepared ? Two changes from current sale deed I can see is encroachment which my friends father never claimed. i.e.1. changed measurements/area. 2. House constructed by my friends father. Now when one sell new sale deed should have plot side as in old document or as per physical size available on ground ? also it should mention house also right which was not yet constructed at the time of current sale deed.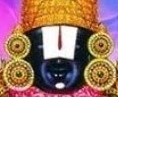 kavksatyanarayana
(Expert) 17 January 2020

It is not a problem. With actual measurements as on today exists, he can sell the property.

Dr J C Vashista
(Expert) 19 January 2020

Why are you perturbed for the problem / dispute stated to have been for father of your friend ?
Let them consult a local prudent lawyer with relevant records for better appreciation of facts, professional advise and necessary proceeding.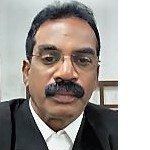 T. Kalaiselvan, Advocate
(Expert) 26 January 2020

If the encroachment has not been recorded in their document then the property still belongs to the owner only.
Hence he may have to sell the property as per the extent mentioned in his own registered title document only, any attempt made to sell the proeprty with incorrect extent may render the sale invalid, hence consult a local advocate and proceed on the advises rendered before executing the sale deed.


Baba
(Querist) 26 January 2020

Can we mention in Sale agreement and Sale deed that extent as per link document is 2700 sqft but physical measured as on now as accpected by purchaser is 2500 sq.ft ? Whether Sale agrremnt or sale deed should capture this?
---