General index in the prescribed form (f. iv) under rule 27

Madhu Mittal
(Querist) 16 January 2020 This query is : Resolved

An accused in a case of 2012 u/s 138 N I Act which is still stage of cross examination of complainant , filed an application to dismiss the case only on the ground that a General Index in the prescribed form (F. IV) under rule 27 of The General Rules (Criminal), 1980 is not available in file.
27. General Index. - Upon institution of a case, a General Index in the prescribed form (F. IV) shall be opened. In it shall be entered a note of every paper or document along with the date of its presentation, in the order in which they were brought on record.
Please guide to complainant what to do to save the complaint as there is no General Index in the prescribed form (F. IV) on record/in file.
I am complainant


Raj Kumar Makkad
(Expert) 16 January 2020

Complaint cannot be dismissed on the ground of lapse of annexing Index Form. This mistake can be got corrected at any stage.

P. Venu
(Expert) 17 January 2020

Yes, if at all a defect, it could be cured.

Dr J C Vashista
(Expert) 18 January 2020

What is your concern/ locus standi ?

Madhu Mittal
(Querist) 18 January 2020

Respected Sir, Dr. J .c. Vashistaji, I am complainant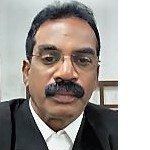 T. Kalaiselvan, Advocate
(Expert) 26 January 2020

By not annexing the general index to the case bundle, the court is held at fault and not the complainant.
If the complainant has proved his case then he need not be worried about such flimsy excuses or tactics adopted by the accused to prevent the fast progress of the case.

Madhu Mittal
(Querist) 06 February 2020

Respected Sirs, thanks for giving your valuable time to guide me, specially to Sh. Makkarji, sh. Venuji and Sh. T.kalaiselvanji.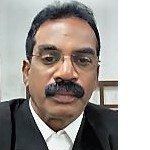 T. Kalaiselvan, Advocate
(Expert) 06 February 2020

You are welcome for your appreciations
---