Relinquish deed

Querist : Anonymous (Querist) 17 December 2019 This query is : Resolved

We are staying in Mumbai in a rented property since last 58 years. rent receipt is in our father's and uncle's name jointly. Our Uncle is not residing with us for more than 50 years. He is willing to give NOC in favour of our Father. Now landlord is asking for Relinquish Deed. Is it applicable for pagdi type house where there is no agreement between landlord and tenant. Is it mandatory? How can registrar office do the registration when there is no agreement between landlord and tenant? Can we get some guidance in this matter?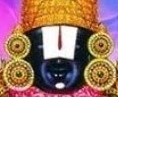 kavksatyanarayana
(Expert) 17 December 2019

Without the original deed, the relinquishment deed question does not arise. A simple letter from your uncle is sufficient that he is not residing in that house and living separately for 50 years.

Raj Kumar Makkad
(Expert) 18 December 2019

Your uncle can relinquish his tenancy right in favour of his brother on the basis of rent receipts. There is no requirement of the consent of the landlord in this matter.

Querist : Anonymous (Querist) 20 December 2019

Any opinion from Mumbai based Lawyer from expert team will be highly appreciated.

Raj Kumar Makkad
(Expert) 20 December 2019

Author would have required Bombaikar Lawyer at the very initial stage then why would we have put our labour?

Querist : Anonymous (Querist) 21 December 2019

Respected Sir.

I appreciate your opinion. I do not have any knowledge about legal. I have been told that every state in India has different rules and hence I have put new query. I have no intention to heart anyone feelings. If your feelings are heart because on my new query I apologize for the same.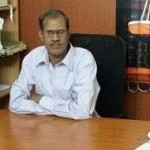 KISHAN DUTT KALASKAR
(Expert) 21 December 2019

Dear Sir,
You may contact local advocate, normally relinquishment deed is not required.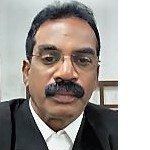 T. Kalaiselvan, Advocate
(Expert) 28 December 2019

Even the pagdi system property is defined as rented property only.
In this nobody can claim a clear and marketable title to the property even though the tenant cannot be evicted under this system so easily.
The Section 56 of the Rent Control Act, 1999 legalised the pagdi system when it said that the tenant or any person acting or purporting to act on behalf of the tenant to claim or receive any sum or any consideration, as a condition of the relinquishment, transfer or assignment of his tenancy of any premises.
Under this system, introduced decades ago, the tenant is a part-owner of the house but not the land. The tenant also keeps paying the rent till he has not sub-let the premise. This tenant or part-owner could also sell the property but a portion, about 30-50 per cent of the gross amount had to be paid to the real owner. If the part-owner puts this house on rent, even this rental income is divided among the real and part-owner.
In your situation, a NOC by your uncle would be sufficient because he is not residing in the property for over 5 decades hence there is no necessity for executing a relinquishment deed.
let the owner demand the same in writing after which you can take appropriate legal action onthis.


---