Release deed/gift deed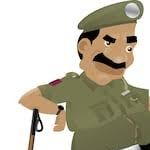 shyam lal
(Querist) 20 August 2019 This query is : Resolved

By the virtue of the WILL of our mother we three brothers have 1/3 equal share in the residential property in U.P
.Now i desire to give away my share to one of my brothers-
QUERY ---what is the procedure to be followed .& does it require any stamp duty /registration fee etc to be paid.

Guest (Expert) 20 August 2019

Release Deed or Gift Deed the Registration would certainly have Stamp duty and fees.

Guest (Expert) 20 August 2019

Senior Document Writers at concerned Registrar Office would be your best guide.

sanjeev kumar goel
(Expert) 20 August 2019

You can give your share in property through two modes. First is against consideration and second is without any consideration. If you give without any consideration then you have to show it as gift to your brother. In both the cases your brother have to get the documents registered in his favour and has to pay proper stamp duty as per Stamp Duty Act of the State in which property is situated.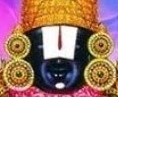 kavksatyanarayana
(Expert) 20 August 2019

Ji, you can give your share in proper to any one of your brother as Gift. To me, for Gift deed the stamp duty payable is Rs.125/- maximum.

Dr J C Vashista
(Expert) 21 August 2019

Whether the testator of will i.e., your mother is living or died? If living she is titleholder/owner which you can not transfer during her life time. However, she is already died, was there any probate qua will executed by the testator?
Stamp duty is a State subject which is same as "Conveyance Deed" in Delhi for a Gift Deed.
It would be advisable to consult a local prudent lawyer with relevant records for better appreciation of facts, guidance and proceeding.


sanjeev kumar goel
(Expert) 21 August 2019

Here I appreciate Dr J C Vashista advice that Stamp Duty is a State Subject and it varies from State to State. May be in some State Stamp Duty would be maximum Rs125/- on Gift Deed but in most of the States it is same as for Conveyance Deed. For better guidance consult your local area deed writer.
---
You need to be the querist or approved LAWyersclub expert to take part in this query .