Gift deed rights

Querist : Anonymous (Querist) 16 December 2018 This query is : Resolved

Iam from Karnataka.....
My Father has Registered his property of Self Earned (Sale Deed of Purchased) to me in the form of Gift Deed some 3 yrs ago.This Registration was done by my Lawyer's help and procedurely. The Khata, Khata Extract, Encumbrance Certificate is done in my name, Property Tax is up to date. Some 1.5 yrs back he passed away. Till 1 yr before passing away i have taken care him in all aspects when he was bedridden till his Death and last rites.Even a Bank's team of Legal Advisors have cleared the Legal Opinion for the Secured Loan i have applied and iam ready to recieve the Loan
My doubt is will my only Sister can have any claim on my property and can she file any case.My Mother too has passed away 20 yrs ago.I have only this Property no other source. Please clear my doubt.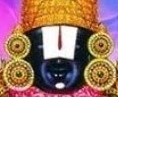 kavksatyanarayana
(Expert) 16 December 2018

As per your query, your sister has no right over the property. If she claims, solve the issue amicably. because for any reason she files suit, it will take more time and money for court hearings.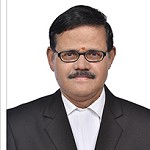 BAALASUBRAMANNYAMM
(Expert) 17 December 2018

You should also observe that (1) Whether your sister is married or remains unmarried as on the date of your father's death or now.(2) Does your sister knows the execution of the Registered Gift Deed or not. (3) Was she attested as witness on the Gift Deed or not. (4) Or else, what was her stand at the time of execution of the Gift Deed. SHIRISH PAWAR, 7738990900
(Expert) 17 December 2018

Your sister will not have any claim over property. Even if she challenge the gift deed nothing will happen in her favour. Now you are the absolute owner of the property.

Kumar Doab
(Expert) 17 December 2018

Pls don't post as AQ and post with your ID and you can get many responses.
Your ID does not mean your email id or phone number etc and don't post these.
Before attaching any document erase all names, logo, email id, phone number, address etc to maintain confidentiality.
Obtain proper legal opinion in writing from LOCAL counsel specializing in concerned field of law.


Kumar Doab
(Expert) 17 December 2018

Which personal law applies in your case?
Are you all Hindu?
Confirm!
You have posted that property in the hands of your deceased father was of nature; self earned/acquired.
Hope you have the proof of source of funds (self earned/acquired) and evidences to establish IT.

Hindu male, can dispose his self earned/acquired property ( full/share) in his life time, in anyone' favor by a valid/registered deed, without anyone's consent.
Gift is complete the moment IT is made by donor and accepted by done.
Probably the donor has appeared in person before registering authority to register gift and has also consented to updation in mutations records.
This should help you to face the challenge if any,in future.

Rest anyone can approach courts and this right cannot be infringed upon.

If merits are on your side you can succeed.

Dr J C Vashista
(Expert) 18 December 2018

An anonymous author may not expect obligation from experts as per rule of this platform.
---
You need to be the querist or approved LAWyersclub expert to take part in this query .