Will

Querist : Anonymous (Querist) 12 May 2018 This query is : Resolved

IS IT NECESSARY THAT WILL BE MADE ON A STAMP PAPER AND TO
REGISTER IT?
I HAVE ONLY ONE CHILD AND I WANT TO WILL ALL MY ASSETS TO HIM.
WHAT ARE THE CHANCES OF DISPUTE OR FRADULENT CLAIM?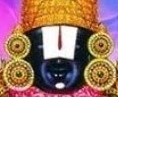 kavksatyanarayana
(Expert) 12 May 2018

Will registration is optional and no stamp paper required. The will come into effect after the death of the Testator. During the life of the Testator, will may be modified, cancelled or changed.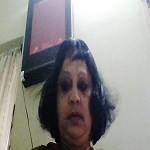 Ms.Usha Kapoor
(Expert) 13 May 2018

WILL registration is not mandatory., No stamp duty is required.The will will come into operation after the death of testator. During the life time of testator a will can be modified, cancelled or changed./

Guest (Expert) 13 May 2018

Chances of dispute or fraudulent claims can never be overruled in any property case. So, you may or may not register the will, you won't be able to see after your death, who has disputed your will or made fraudulent claim. So, if desired, you may make a will in good faith.



R.Ramachandran
(Expert) 13 May 2018

You can ensure that the property will go as per your WILL to your son without any problem, if you Register the WILL, with two young Witnesses who will survive after your death so that they are in a position to depose as witness before the Court.

You can Deposit the Original Registered WILL for keeping it in safe custody in the office of the Registry. This will ensure that the Original Will is not lost by anybody due to any reason whatsoever. The Will in safe custody can be got released by the beneficiary upon your death.

Adequate number of Photocopies of the same (with both sides where the Registration particulars are clearly visible) can be taken and given to your child so that he can keep it and use it at appropriate time. The copies can also be kept with some persons on whom you have trust so that they can bring the fact of existence of the Will at appropriate time and ensure that the beneficiary gets the property.

Please consult a lawyer in your area and do the needful. It may involve spending some fee on the lawyer, but it is worth.

Kumar Doab
(Expert) 13 May 2018

The registered WILL may be preferred....

Similar queries are discussed almost everyday and you can search in SEARCH option..
e.g;
http://www.lawyersclubindia.com/forum/details.asp?mod_id=178876&offset=1



Kumar Doab
(Expert) 13 May 2018


Pls post with your ID and not as AQ you can get many replies.
Your ID does not mean your email id or phone number and don't post these also.


Guest (Expert) 13 May 2018

As desired by Mr. Kumar Doab, a fake expert with unreal name, please post your ID, he will lick that, when he does not have any answer to your question.

---
You need to be the querist or approved LAWyersclub expert to take part in this query .