Dispute of registered house property between two brother

Querist : Anonymous (Querist) 25 March 2018 This query is : Resolved

I and my elder brother bought a house jointly on loan in 2013. Still the loan is going on till 2019. we both are paying equally from our own accounts to the loan account. The property is registered on both of our names jointly. we both are married and our family stayed together in the same house. My wife has gone to her mother's house for maternity and i am also staying with her. Now we wanted to take some of my own things from house when we went there he and his wife not allowing us to enter the house. I am ready to settle it amicably whether he takes the home and pay me my share or i take the home and pay his share or vacate both the party from the house and sell it to third party. But my brother is not coming for any settlement and he has blocked my phone as well.

Vijay Raj Mahajan
(Expert) 25 March 2018

Jointly owned property has right and share of both parties and none can stop the other from seeking his share in it.
Serve your brother with legal notice if he's not prepared to talk to you in person.
Legal notice from lawyer will clarify the issue between both and some practical solution can be worked out.
Civil suit for partition may consume numberous years of litigation and cost heavily on both parties.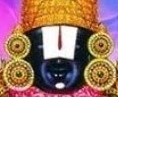 kavksatyanarayana
(Expert) 25 March 2018

Yes. both of you have equal rights over the house and no one can stop other party from it. You take the help of your elder family members, well wishers and try in an amicable settlement in the matter. and also serve a legal notice to your brother and final weapon is file suit in a court of law, though it will take time.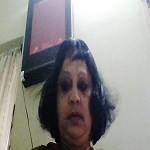 Ms.Usha Kapoor
(Expert) 26 March 2018

I agree with both the above experts.You both have equal rights over the above property. Try to settle the dispute amicably through neutral elders from both the sides and if it doesn't work out file a partition suit.

Querist : Anonymous (Querist) 26 March 2018

Thank you Mr.Vija, Mr.Satya and Miss.Usha for your valuable advice.

Kumar Doab
(Expert) 26 March 2018

Both are joint owners…say 50% each as per sale deed.
The other brother cannot stop you to enter and/or take your belongings.
Record such instances and keep some unshakable witnesses…
Your own very able senior LOCAL counsel of unshakable repute and integrity specializing in civil matters and having successful track record …………….and worth his/her salt…can help you…
Seek opinion if you can sell your share to some other party…
The buyer may be self sufficient to handle such adamant and recalcitrant entities…that have NO respect for relation and even pregnant sister in law..
Local women associations may also help you..
What does he/and his spouse do for his living; govt/private job etc?
In any case IT is entirely your decision to proceed further in manner suitable to you after consultations with your own LOCAL counsel…!


Querist : Anonymous (Querist) 26 March 2018

thank you Mr.Kumar,
My brother is working abroad. His family is in that house in India. He can't afford to keep his family with him abroad

Dr J C Vashista
(Expert) 29 March 2018

You are seeking obligation of experts FREE OF COST but remained "anonymous" author, which is against the rules of this platform.
No reply.

Kumar Doab
(Expert) 29 March 2018

You may post with your ID and you can get many replies.
Your ID does not mean your email id or phone number and don't post these also.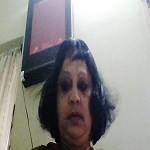 Ms.Usha Kapoor
(Expert) 22 June 2018

I stick to my above view.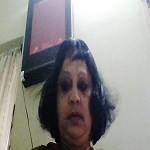 Ms.Usha Kapoor
(Expert) 27 June 2018

Agree with Vijay Raj and kavksatyanarayana. and also my view.
---
You need to be the querist or approved LAWyersclub expert to take part in this query .