Licensee not ready to move out of my house

Viveek
(Querist) 28 December 2017 This query is : Resolved

I have a flat in Mira Road and it is given on L&L basis to Mr.Pamod and his family. They have been staying there from past 44 months. I have ben renewed the agreement after every 11 months. The last agreement got over on September 22, 2017 and I had informed them that I will not be renewing the agreement as I need the flat for self use. Now about 5 months back Mr.Pramod got arrested by the police in child trafficking case and he is in jail. His wife requested some time for shifting so I agreed till September end. Then she started asking some more time and I had a meeting with the society. Considering that his wife is with two small daughters the society and I agreed to give her extension till December 31, 2017. I had given her this extension on letter which she has signed and given back. Yesterday I had gone to remind her and she started crying sayin where will I go with these two small kids, I don't even have any money left with me and she is not will to move out. What are the options with me to get her out of my house. Please advise.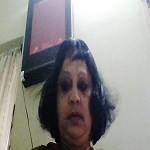 Ms.Usha Kapoor
(Expert) 29 December 2017

If she is at least a graduate with B,Ed she can take up teaching job in some Govt or Aided School. So you encourage her to do that. But you've got to extend her the time of stay in your apartments till she does B.Ed and joins some school as a teacher.Humanitarian point of view this is the correct approach.

Viveek
(Querist) 29 December 2017

That flat is my source of income so I cannot extent her stay. She has options to move to a small place but she is not willing to move out. I need to know the legal options to move her out.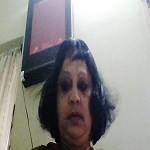 Ms.Usha Kapoor
(Expert) 29 December 2017

OR FILE A PETITION IN RENT CONTROL COURT THAT YOU NEED THE PREMISES FOR YOUR BONAFIDE REQUIREMENT AND GET EVICTION.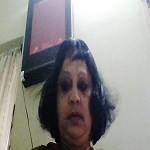 Ms.Usha Kapoor
(Expert) 29 December 2017

iF YOU APPRECIATE MY ANSWER YOU PLEASE GIVE ME LIKES.

P. Venu
(Expert) 29 December 2017

The query suggests no legal issues.

Dr J C Vashista
(Expert) 30 December 2017

As owner of the flat it is purely your personal decision qua extension of period of L & L.
The lady is not your tenant (on record), therefore, you are required to issue notice in the name of your tenant, Parmod, stating therein that you have determined the L & L w.e.f. a specific date, thereafter, he shall be treated as trespasser and liable for damages and mesne profits.

Dr J C Vashista
(Expert) 30 December 2017

I differ with the opinion of an impersonating expert stating to motivate the lady to seek some job for earning her livelyhood, which is neither issue nor prerogative of a landlord.
---
You need to be the querist or approved LAWyersclub expert to take part in this query .