Pocso

Querist : Anonymous (Querist) 23 November 2017 This query is : Resolved

Esteemed sir
In a certain POCSO case filed in the ADJ Court, there were 39 witnesses listed by Police in the FF. During their Deposition before the said court, 36 witnesses have denied giving any 161 statement to the Police except 3 witnesses i.e. [VICTIM], [COMPLAINANT], [WITNESS].These 3 persons have deposed against the accused ……… [that he had inappropriately touched the victim] and another accused …………………. [that he had threatened the victim not to complain against……. to the Police].
Both the accused have been pleading innocence.
Is it sufficient to convict the accused on the basis of a deposition by a lone/single victim?
Kindly guide us sir.
With due regards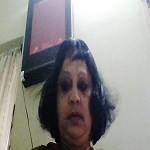 Ms.Usha Kapoor
(Expert) 24 November 2017

IN MOST OF THE CASES OF THE BELOW GIVEN LINK the COURTS HAVE HELD TAT SOLE DEPOSITION OF PROSECUTRIX OR VICTIM IS ENOUGH TO CONVICT AN ACCUSED PERSON UNDER POSCO ACCUSED. PLEASE CLICK THE BELOW GIVEN LINK FOR FURTHER INFORMATION/CASE LAW ON THIS ISSUE.
https://indiankanoon.org/search/?formInput=sole%20testimony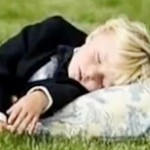 N.K.Assumi
(Expert) 24 November 2017

Dear Querist, your query is the bed rock of Criminal jurisprudence in the country. However, you have not mentioned whether you have the copy of the previous statements recorded by the police under 207 read with 238 of the CrPc.Do you have the copy or not, and whether there is contradictions in the statements deposed before the court from the previous statements made before the police or IO?
Expert Ms.Usha Kapoor; is absolutely correct that convictions can be based on solitary witness, as the IEA does not go by quantity but by quality, as such, the evidence of solitary witness should be trust worthy and inspired confidence of the court before acting upon it.

Dr J C Vashista
(Expert) 24 November 2017

Sorry, no reply for anonymous author.

Vijay Raj Mahajan
(Expert) 24 November 2017

In POSCO Act cases the victim is a child and if the child as witness state that the accused inappropriately touched the victim, there is no reason for court not to trust the statement of the innocent child, the victim and hold the accused guilty of the offence under the Act.
In addition to the victim, the complainant and another witness stating subsequent events of threat made for not lodging any complaint or tell the authorities of the incidence clearly is good circumstantial evidence of the wrong committed by the accused and in order to hide and prevent action against him such threat are being made.
It's a clear case where the facts and circumstance show and prove the accused guilty.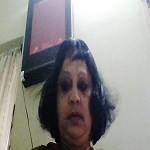 Ms.Usha Kapoor
(Expert) 24 November 2017

(If you appreciate my answer -please give me 2 likes.

Dr J C Vashista
(Expert) 25 November 2017

Ungrateful author is not expected to press the button of "like" or "dislike" for the social service (FREE OF COST) rendered by experts on this platform.
Being anonymous author you must send 2x4=8 dislikes to "some" impersonating expert accumulating the same.
---
You need to be the querist or approved LAWyersclub expert to take part in this query .