Inherited property is re-registration very necessary

Tapan K Mitra
(Querist) 18 November 2017 This query is : Resolved

My father passed away few months back with a single property built by him. He has left a will with the property to be inherited by me , the sole surviving daughter.My mother already expired before my father. We are Hindu.

All the registration papers of the property and the municipal corporation house tax receipts are all in my father's name. This property is in Vadodra ( Gujrat)

Please advise if inheritance certification is required from the Court of law, to transfer this property in my name in
sub-registrar office. Or
Based on the will along with fathers and mothers death certificate this property can be transferred directly to my name in the sub-registrar's office. How much is the property transfer fee in this case.







Guest (Expert) 18 November 2017

Depends on your State Laws whether Legal Heir Certificate would suffice or the Will has to be Probated in Court. Better show all the documents and discuss with a Local Good Advocate

Rajendra K Goyal
(Expert) 18 November 2017

Broadly getting the will probated in Vadodra is not mandatory.

Approach Municipality for Mutation enclosing copies of Will and death certificates..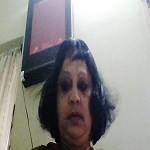 Ms.Usha Kapoor
(Expert) 19 November 2017

APPLY FOR MUTATION In Municipal RECORDS IN YOUR NAME BY SHOWING THEM THEM THE WILL AND DEATH CERTIFICATE OF YOUR FATHER.ONCE mutation IS DONE YOUR FATHER'S ENTIRE WILLED PROPERTY WOULD AUTOMATICALLY GET TRANSFERRED IN YOUR NAME. Prior TO ALL THESE GET A LEGAL HEIR CERTIFICATE FROM LOCAL TEHSILDAR.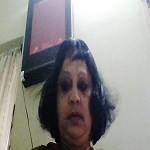 Ms.Usha Kapoor
(Expert) 19 November 2017

If you appreciate my answer please give me likes.

Dr J C Vashista
(Expert) 19 November 2017

Probation of a will is not compulsory in Gujarat, if there is no objection from other LRs of deceased.
The property is to be transferred by Municipal authorities as per local laws, consult and engage a prudent lawyer for proper guidance and proceeding

Guest (Expert) 19 November 2017

If any of the Legal Heir comes out with any objection like the Will is not genuine etc there would be no other option and the Will has to be Probated by the Court even in Gujarat Please

Hemant Agarwal
(Expert) 25 December 2017

1. "ONLY" proper Probate proceedings will give CLEAR Title, to the exception of all other proceedings. A Clear Title property, is legally not challenge'able and is easily sold/rented/mortgaged/whatever, in future. There is no Transfer Fees, for probated properties, to the exception of Application fees etc....

2. ALL other proceedings can be challenged (by known/known legal heirs) even after mutation, by any other authorities and even more Will etc.... can surface, by vested parties.

Keep Smiling .... Hemant Agarwal
---
You need to be the querist or approved LAWyersclub expert to take part in this query .