Payment default

shishir
(Querist) 13 November 2017 This query is : Resolved

I have to recieve payment of approx 6 lakh from a customer of mine which is a construction/plumbing contractor company . We did transaction well for two years and was smooth. But suddenly last year he stopped giving payment and buying material. From the last year in August till date he has made 2 lakh out of 8 lakhs approx. He doens't deny but don't even give payments . We have proof of supply in bills statement confirmation in mail and hard copy . C- form for the outstanding bills. Now we are doubt that he is unwilling to make payment and only giving us dates . Please suggest if any legal remedy exist for the same as we are afraid on spending money and time in courts.

Arif Iqbal
(Expert) 13 November 2017

You should immediately file a money suit for recovery of the amount due to you.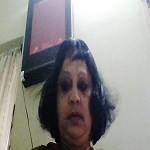 Ms.Usha Kapoor
(Expert) 14 November 2017

Approach LOk Adalat which is attached to every District court and summon through Lok Adalat your customer and if both of you agree the lok adalat will settle the matter in dispute in a give and take spirit manner whose decree is final and binding on you both and it is equal to a civil court decree. Lok Adalat disposes the matter i 1/2 an hour.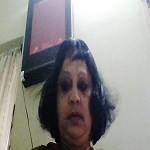 Ms.Usha Kapoor
(Expert) 14 November 2017

If you appreciate my above answer please give me likes.

Rajendra K Goyal
(Expert) 14 November 2017

File case recovery of your amount.

Dr J C Vashista
(Expert) 16 November 2017

Issue legal notice followed by filing a summary suit for recovery of the amount due through a local prudent lawyer.

Dr J C Vashista
(Expert) 16 November 2017

I know very well that you will not respond with your "thanks" or "likes" obligation for anyone; especially to impersonating expert advising to approach district Lok Adalat.....

shishir
(Querist) 16 November 2017

There is no option showing for like moreover I haven't seen messages at the moment you post or give answers . I am here for help and always oblige for the people who help as in this world no one have time to help. I would have rated but on mobile website there is no such option . Anyways still I wanna know how long it will take and what are the expected consequences

Guest (Expert) 16 November 2017

Both legal as well as friendly remedies are there, but you are required to plan that by discussing in detail with some very experienced expert. Any casual advice on your too casual query may not help you much, except to prove that expensive and lossfull also.

---
You need to be the querist or approved LAWyersclub expert to take part in this query .