CRPC

Vaibhav Pratap Chand
(Querist) 08 November 2017 This query is : Open

Can Revision lies against the orders under Section 407 to 410 of CrPC? Plz tell me the citation also in both sutuation.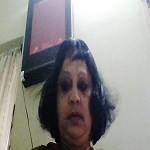 Ms.Usha Kapoor
(Expert) 08 November 2017

A crininal Revision case canbe filed against sectiopn 407 Cr.P.C.r/w 482 Cr.P>c to the Highcourt. Simiarly a criminal Appeal would lie against section410 of Cr.P.C r/w 482 Cr.P.C.PLease reasd below.


s
Anil Kumar vs State (Nct Of Delhi) on 5 July, 2013
Showing the contexts in which section 410, crpc appears in the document
Change context size Small Current Large Larger


"22. The Revisional Court is empowered to exercise all the powers conferred on the Appellate Court by virtue of the provisions contained in Section 410 CrPC. Section 401 CrPC is provision enabling the High Court to exercise all powers of Appellate Court, if necessary, in aid of power of superintendence or supervision as a part of power of revision conferred on the High Court or the Session Court. Section 397 CrPC confers power on the High Court or Sessions Court, as the case may be, "for the purpose of satisfying itself or himself as to the correctness, legality or propriety of any finding, sentence or order, recorded or passed and as to regularity of any proceeding of such inferior court." It is for the above purpose, if necessary, the High Court or Sessions Court can exercise all appellate powers. Section 401 CrPC conferring powers of Appellate Court on the Revisional Court is with the above limited purpose. The provisions contained in Section 395 to Section 401 CrPC, read together, do not indicate that the revisional power of the High Court can be exercised as a second appellate power.
As far as section 410 Cr.P,c is concerned A criminal Appeal would lie against section 410 CR.P>c r/w 482 Cr.P.C.Please civckthe link below fir case law obn this point.
https://indiankanoon.org/doc/156581918/

Dr J C Vashista
(Expert) 08 November 2017

Academic questions may be raised before your tutor.

Rajendra K Goyal
(Expert) 08 November 2017

Academic query.

State material facts of the problem if any.

How are you concerned / related with the query?

Looks like examination question.


Kiran Kumar
(Expert) 08 November 2017

Can you please elaborate your query...S.407 Cr.P.C is regarding power of HC...so where is the question of Revision Petition in context of S. 407 Cr.P.C

If possible give detailed facts of the matter.

Vaibhav Pratap Chand
(Querist) 09 November 2017

Section 407 to 410 is regarding transfer of cases . So if CJM transfer a case from one court to another so whether agrieved party can go for revsion against the order of CJM for transfer of case. Another question is whether Transfer of cases under section 407 to 410 is interlocutory order?
---
You need to be the querist or approved LAWyersclub expert to take part in this query .