Definition

HABIB
(Querist) 02 November 2017 This query is : Resolved

Plz explain me experts advocate.. Difference between petitioner, prosecution, plaintiff, responded, prosecutor, claimant in civil codes related to land dispute...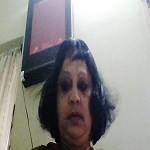 Ms.Usha Kapoor
(Expert) 03 November 2017

Petirtioner means in interlocutory proceedings before the court you file a petitiopn in a pending suit seeking stay of further proceeding till the ficnal disposal of the suit. You call this interlocutory petition. Similarly your opposite side mayfile interlocutory petition to vacate your stay. in counter interlocutory petition if your stay petition is granted.Ina criminal case State may appoint A public prosecutor to protect the victim'ds rights in rape or murder cases.that is csalled prosecution. Prosecutor or prosecutrix is used inthe dsame context. Apart from State prosecutor you may engage your own prosecutor to protect your rights.He is called prosecutor or prosecutrix if she is a lady.Plaintiff means one who files a suit for protectin his civil rights in a suit. Defendant means the iopposite side who as alleged to have been encroached upon plaintiff's rights on his personor property or violated plaintiff's rights.Claim petitioner files clsaim petition in Motor Accident claim tribunal for compensation againstthe car ownber or vehicle owner and insurance company. Apart from this A claim pdetitioner canclaim compensationfrom Land Scqusition Authorities,i.e.,Government.

Guest (Expert) 03 November 2017

Agree with Ms.Usha Kapoor

Dr J C Vashista

(Expert) 03 November 2017

Examination hall question paper, no reply.

Rajendra K Goyal
(Expert) 03 November 2017

Academic query.

State material facts of the problem if any.

How are you concerned / related with the query?

Looks like examination question.


Kumar Doab
(Expert) 04 November 2017

Google search and consultations with seniors can provide you with all clarity that you yearn.
---
You need to be the querist or approved LAWyersclub expert to take part in this query .