physically handicapped person

Aman Kansal
(Querist) 14 September 2017 This query is : Resolved

Dear experts
I m physically handicapped person
I m working with Public sector enterprise as executive
I have read an office memorandum: OM.NO.14017/41/90 according to this, physically handicapped government employee should be posted near to his/her native place
Please suggest me whether the same is applicable in case of PSU handicapped employee.
Thanks with expection of early response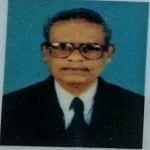 Isaac Gabriel
(Expert) 16 September 2017

You are aware of the existance of the rule . Apply to the authorites.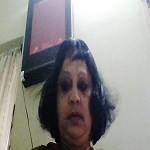 Ms.Usha Kapoor
(Expert) 22 September 2017

yes ! THE RULE APPLIES TO physically handicapped EMPLOYEES OF PSU ALSO.. READ THE FOLLOWING CIIRCULAR

You are here
Home » Transfer of public sector employees working with banks/financial institutes
Posting/Transfer of PH employees - Public sector banks/ financial institutions
Tue, 05/13/2014 - 00:40 -- nikita.jain
Date of issuance:
Monday, February 15, 1988
Category:
Circular
Circular Body:

F. NO. 302/33/2/87-SCT(B)

Government of India, Ministry of Finance
'Deptt. of Economic Affairs (Banking Division) New Delhi, Dated 15.2.1988

All CES of public Sector Banks And Financial Institutions RBI/NABARD

SUB: Posting/Transfer of Physically Handicapped employed in public sector banks/ financial institutions.

Sir,

Representations have been received that in vjew of their physical disc/jility bank employees who are physically handicapped may be exempted from routine periodical transfers from places of their original postings/appointment. Earlier the Government had issued instructions vide letter No. 302/33/2/87-SCTI3) dated 31st August, 1987 that BSRBs should endeavour as far as possible to allot the selected physically handicapped candidates to banks having branches located in or near their home town or village. The question of their posting/transfer has also been considered in the same context and it has been decided that subject to the administrative exigencies, the physicallyhandicapped persons employed in public sector banks in all cadres should normally be exempted from the routine periodical transfers. It has been decided that such persons should not normally be transferred even on promotion if a vacancy exists in the same branch/office, town/city. When the transfer of a physically handicapped employee becomes inevitable on promotion to a place other than his original place of api vacancy, \\ should be ensurea thai such es are kept nearest to their original place of posting and in any case are not transferred to far off/remote places. This concession would not be available to such of the physically handicapped employees of the banks who are transferred on grounds of disciplinary action or are involved in fraudulent transactions, etc.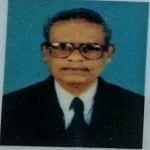 Isaac Gabriel
(Expert) 22 September 2017

Thanks for sharing the circular/ instructions.

Rajendra K Goyal
(Expert) 29 September 2017

Yes the instructions are applicable in case of PSU employees also.

Aman Kansal
(Querist) 06 November 2017

Thanku dear experts
---
You need to be the querist or approved LAWyersclub expert to take part in this query .