Salary pf gratuity not paid by employer after resignation

Neeraj Kumar
(Querist) 03 September 2017 This query is : Open

Sir
I have resigned from my post and served a notice period also and as asked by colleague i have handed over everything to him..now after leaving my boss has threatened that he will take the revenge of me leaving the organisation..everyone has signed the clearance certificate but he has nit signed stating the reason that i have to handover him all these things(all these are verbal communication between HR and my boss)my boss only wrote me an email to meet him..i asked him a date and did not responded to my mail..now after 4 months also the company has not paid me my salary,pf, gratuity,leave encashment and has neither issued the relieving certificate..what should i do now..

Neeraj Kumar
(Querist) 03 September 2017

Pls advice what should i do

NANDKUMAR B SAWANT
(Expert) 04 September 2017

Send a legal notice mentioning facts and demand settlement of dues.if no response you may approach labour court if you are a workman category and if you are in officer category you may file a civil suit or writ petition to high court.good luck.n.b.Sawant advocate high court mumbai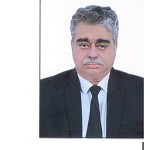 Sudhir Kumar, Advocate
(Expert) 04 September 2017

As far as PF is concerned it is to be paid by govt organisation EPFO. Have you contacted them.

Adv. Yogen Kakade
(Expert) 04 September 2017

I agree with Adv, Savant

Rajendra K Goyal
(Expert) 04 September 2017

A registered AD letter can be sent before sending legal notice.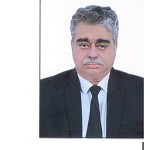 Sudhir Kumar, Advocate
(Expert) 04 September 2017

I will still maintain that the Labour Court has nothing to do with PF. EPF&MP Act 1952 gives adequate mechanism and powers to EPFO

Guest (Expert) 04 September 2017

You have not stated anywhere whether your resignation has been accepted formally showing the effective date and whether duly been relieved formally or not.

Nothing can be done without the aforesaid action. Clearance certificate has no relevance till physically relieved by issue of formal order.


Neeraj Kumar
(Querist) 05 September 2017

I was in officer rank and my resignation was accepted through mail from HR

Neeraj Kumar
(Querist) 05 September 2017

Pls advice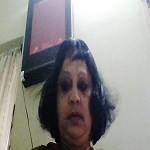 Ms.Usha Kapoor
(Expert) 07 September 2017

you can file for all your dues in j labor court if you are a worker or if you are an officer file civil suit in District court for grant of all your dues and also file an injunction to your management to immediately comply with your demands for all dues after issuing a due legal notice to your Management and don't get a satisfactory reply or no reply within 15 days time.Unless your organization is a Public Authority or state within the meaning of State under Article 12 of the Indian Constitution a Writ would not lie against your organization.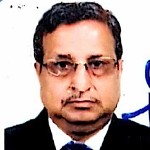 Anil Kulkarni
(Expert) 03 April 2018

Dear Neeraj Kumar, Please clarify the following.
1. The tenure of your service in years and months?
2. Whether your employer is private/public company or state or central government?
3. Details of the period of salary unpaid?
4. Whether there are provisions of payment of leave salary in model standing orders or your agreement with the company?
5. Check out eligibility of minimum service for the same. Gratuity is payable only on at least 5 years service.
6. Do you have with you an official release order from the duties of the company after completing exit formalities?
7. Whether PF is managed by a trust in your company?
---
You need to be the querist or approved LAWyersclub expert to take part in this query .