Application for setting ex-party proceeding order

pardeep pateyar
(Querist) 29 August 2017 This query is : Resolved

R/sir,
i filed an application for set aside ex-party proceeding order after the laps of 11 years.
The i was arranged as performa defendant (defendant no. 2) i attended the court every date but because of lack of knowledge of legal proceeding i never informed by my lawyer about ex-party proceeding. when i changed my lawyer he after 11 year i came to know about ex-party proceeding and thereafter i filed application for set aside exparty order but court dismissed the application but in that order court said that " even otherwise defendant no.2 has a right to join the proceedings from here as merely he cannot be relegated to the position he would have occupied if he had appeared on that day but for further hearing of the suit, defendant no.2 can join the proceeding". I WANT TO KNOW WHAT RIGHT I ACCRUED AS COURT ALLOW ME TO JOIN PROCEEDING NOW THE FILED HAS BEEN PUT FOR FINAL ARGUMENTS.
the case is one in which a will deed has been challenged and my forged signature has been done by someone on the said will deed as witness. i wants to depose my witness. please guide me.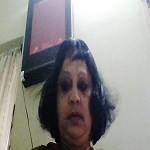 Ms.Usha Kapoor
(Expert) 30 August 2017

That means the court has given you right to get impleaded as party to the suit by filing an application/petition for making you as a party to the pending suit and get relief if the court passes Judgement and decree in your favor even at this belated stage.The court has recognized your right to be a party to the pending suit and right to hear you even though it dismissed your set aside expatriate proceedings and get the desired relief if any.It has not given retrospective effect of your filing an application which application you should have filed 11 years ago but now has given right to file an application to get impleaded in pending suit proceedings and right to hear your side of the case and also let in evidence.to prove your case.

P. Venu
(Expert) 30 August 2017

Is the matter still pending even after 11 years or more?

Rajendra K Goyal
(Expert) 30 August 2017

Nothing in detail can be advised without referring case file and orders of the court, please discuss with your lawyer who is fully aware of the case.

Dr J C Vashista
(Expert) 02 September 2017

I agree with expert Mr. Rajendra K Goyal, consult your lawyer who has all requisite information qua the case.

pardeep pateyar
(Querist) 02 September 2017

thank u Usha Kapoor mam,
I accordantly filed application U/S 151 allow me to lead evidence, but judge in open court said she will dismiss the same with heavy cost. the judge also said that the defendant's evidence has been closed and file is put up for final arguments at this stage no application can be entertain. in support of may application i will submits Supreme Court of India judgment on 4-09-2017
Sangram Singh vs Election Tribunal, Kotah,Bhurey ... on 22 March, 1955
Equivalent citations: 1955 AIR 425, 1955 SCR (2) .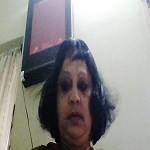 Ms.Usha Kapoor
(Expert) 25 June 2018

I stick to my aboveview
---
You need to be the querist or approved LAWyersclub expert to take part in this query .