Section 101 society act and registrar failure

Guest (Querist) 17 August 2017 This query is : Resolved

Our society Is 40 yrs old bldg, in Mumbai two years back in AGM the M.C decide to repair our bldg and got a quotation from a consultant /contractor ( structural repairing) the process performed by MC was not transparent so I didn't pay the repair amount decided for my flat and not payment came with 18% interest after two year the repair work rather in 9 months as stated and was been charged interest till then n now work has started and the contract is given someone else rather than that person on whose quotation money was collected as thing didn't work , so transparency has taken hit and on collected amount the new one agreed to work on old quotation now In new AGM '17 they decided to use section 101 society act now my question. Is as per my knowledge this act is for recovery of maintenance due which I pay regularly does it also apply on repairing money collected sperately by society . And after complaining for two year to registrar office regarding malpractices and corruption in MC regarding society welfare and repairing work. No action yet. How to go about your help will be useful.

ADV-JEEVAN PATIL, MUMBAI
(Expert) 17 August 2017

Normally when u r paying they should not minister sec.101, probably it may be big amount to pay

Guest (Querist) 18 August 2017

I am paying my maintenance regularly but I have not paid the repairing amount as reason mentioned above. Would like to know when society coellect repairing money from members which is not the traditional,repair fund money can apply interest. As I was advised by some that interest can only apply on maintenance and not additionally collected money for repairs .... as they r using this act for both maintenance and the collection. Does it apply.

Guest (Querist) 18 August 2017

And how to go about registrar not taking action even after registered complains for two years. What are the other options as a member of society to keep check on managing committee and find guilty for corrupt practices.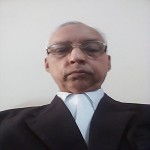 R.K Nanda
(Expert) 18 August 2017

no reply to anonymous query.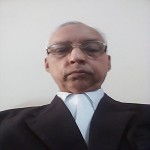 R.K Nanda
(Expert) 18 August 2017

anonymous queries have become headache for experts. mostly now days queries are anonymous.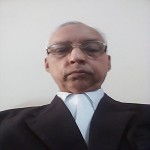 R.K Nanda
(Expert) 18 August 2017

i feel guilty while replying to AQ because i even do not know the name of querist.

Guest (Expert) 18 August 2017

Repair also forms part of maintenance. If you get repairs made through the society, you have the liability to pay the dues also.

Further, in your description, you have not quoted any specific instance about malpractice and corruption on the part of the MC.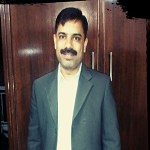 Advocate Suneel Moudgil
(Expert) 18 August 2017

no reply to anonymous query

Guest (Querist) 18 August 2017

@PS Dhingra
Thank you replying ... as per your question financial irregularities esp in section of plumbing where amount has doubled which can be figured out in financial statement issued by MC plumber bills for for assigned work doubled and the statement end up showing losses. As my father was was sect for 25 years retired he saw the finance misuse two MC since 6 years , the repair work only one quotation was brought and decide to give work to the consultant with asking for more quotations for consultants to see which one is good and after collecting the amount the work didn't take off for two years and then work was given to third person four months back. None have exp in structural repair. I do know we have to pay the amount but on they charging 18% interest on tht amount since the two years ago till now. And now they have informed everyone that cost of repair will increase so might need to shell out more when contract was given on decided amount. We have two wings and only one wings work is Carried out for 4 months and leakages have already started . With all this how to go ahead. No proper maintenance of society sweeper not performing duties, security cleaning vehicles during wrk hrs with all this they have increased maintenance 10% increase for next 10 yrs. My father had filled neumerous written complaints with registrar but they show no interest. Your advice will help. Thank you.

Rajendra K Goyal
(Expert) 18 August 2017

No reply to query from an author who is anonymous.

You can post the query in fresh thread with your identity and material facts.


Guest (Expert) 18 August 2017

Mobilise support from other members and get appropriate resolution passed in the AGM against the erring MC members. The registrar will automatically get involved, if he does not take action on a passed resolution.


Hemant Agarwal
(Expert) 24 September 2017

Subject to MCS Act:
1. The issue described by the "queriest" relates to non-payment of non-routine "repairs fund", which is suspicious and for which he has raised a "dispute" by way of documentary letters to the Society and the Registrar.

2. The above being a documentary "dispute", is NOT adjudicate'able u/s 101 (recovery proceedings) and the Coop. Registrar has no jurisdiction to hear or pass orders in the matter u/s 101.

3. The matter being a "dispute", can be adjudicated "ONLY" u/s 91, before the Coop. Court.

4. The queriest MUST initiate "FIRST ACTION", by filing the "dispute", u/s 91, before the Coop. Court, to legally circumvent and restrict the Society to file any proceedings u/s 101.

Keep Smiling .... Hemant Agarwal
VISIT: http://www.maharashtra-society-help-forum.com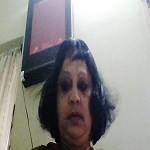 Ms.Usha Kapoor
(Expert) 20 June 2018

Agree with Hemanth Agarwal.
---
You need to be the querist or approved LAWyersclub expert to take part in this query .