Selling of non za land

DEEKSHA
(Querist) 09 August 2017 This query is : Resolved

Can i sell the non za land without being mutated in my own name?? As i m having registered will in my name


Rajendra K Goyal
(Expert) 09 August 2017

Whether the owner who bequeathed the will has expired?

How are you concerned?

State clear material facts.

Hemant Agarwal
(Expert) 09 August 2017

1. WHAT happens "IF" another newer date WILL surfaces, after one year, bequeathing property to someone else ????

2. Proper documentary legal procedures have to be followed to get the property mutated and then sell the same.

Keep Smiling .... Hemant Agarwal
VISIT: http://www.maharashtra-society-help-forum.com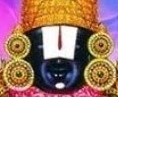 kavksatyanarayana

(Expert) 09 August 2017

The query is not clear. However, the Testator of the Will is alive or not. If the testator of the will is alive you have no right over that property. if the testator of the will is expired, then get the property mutated in your name and then sell.

DEEKSHA
(Querist) 10 August 2017

Thanks Mr Goyal , Mr .Aggarwal and Mr . KavkSatyanarayana for your valuable inputs. I facing issues in getting the property mutated in my name as the local officials are not doing anything. I have had the property willed in my name by my relative as a gift deed. I even got the will registered. But some years after her death , i approached local tehsildaar to get it mutated in my name as per the last will made by the relative. But just then relative's daughter contested my will with a will which she claimed was made by the owner of the property (dead relative) in 1984. Even then , the will she showed was older than will i presented. My will is of the year 2001. But the Tehsildar did nothing instead just said since it's non-Za property under the mentioned dispute hence he has no authorization on mutation of such land. And thus he passed the case to SDM . Now , SDM is not even looking into the matter and i along with my son go to the SDM office to appeal for looking into the matter but he is doing nothing. So, thus i was wondering if i could sell the property on the mere facts that i have it willed under my name as per the last will made by the relative before he died. If not then , what should i do inorder to get the work done. is Filing a RTI on the case right path.? Else how do i make SDM do what he is supposed to do and is payed for by the government on our money that we pay as tax. I also know the opposition party has strong influence over the SDM , hence he is not doing the work.
Thanks.

Rajendra K Goyal
(Expert) 10 August 2017

Legal proceedings take time, engage some senior lawyer and wait for the orders.
---
You need to be the querist or approved LAWyersclub expert to take part in this query .