hindu intestat property partion

shanmuga sundaram
(Querist) 30 September 2009 This query is : Resolved

RESPECTED SIRS, Iam 67yrs old exservicman from navy &my wife is 62 yrs.Both have age
related health problems,under regular medical treatmment from defence source.My eldest son, aged 38 yrs died in london on 29 sept 2008.He was senior SAP consultant.He was working in abroad for more than 10 years.His earnings in the form of immovable & moovable properties worth around rs 5 crores.My self earnd residntial house was also given to him through a irrevocable deed of settlement, with condition for living rights for me & my wife at the back porton of the main house.The living right is valid till our life time.Now serious problems have setin with my daughter inlaw & she is not willing for any type of compromise in property partion issue.We have one grandson aged about 13 years.Now the legal heirs for my late son's all the earnings are my wife(mother), daughterin law &grand son.We have no other house property to live& where as my daughter in law through her legal heirship rights,gets many residential propertis which include a modern bunglow worth more than rs 1crore.We have given our only residential house to my late without taking any type of consideration & with the idea to facilitate him for further devolpment of the house, such as construction of 1st floor etc.My daughter in law is not living with us, neither with her parents house ,but living alone by herself a lavish &luxury life.I understand that it is not easy to cancel an irrevocable settment deed except by a higher level court.Again it is very time &money consuming process.We have notime remaining of our lives,and also money to spend in courts.One of my advocate is of the folowing opinion that,(1)the house has not been handed physically to my son, & we continue to live as before,till to date.(2)the deed of settlement with conditons will not be in court but may be taen as a 'WILL,& as such it can be cancelld.(3)The transfer of property tax took place only recently ie on the day of his death.The transfer of water & electricity taxes are not transferd.We do not know what will be the out come of this situation.We do not know whether we can spend our old age days peacefully.What i should do to get justice for living a peaceful life with dignity.Pleas help me?!!My second son is of no use to us as he is alcohalic,unemployed etc. kps.sundaram-coimbatore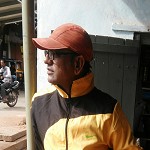 adv. rajeev ( rajoo )
(Expert) 30 September 2009

Sir,
The house is urs and ur in the possession. My advise is u file a bare injunction suit against your daughter in law "as not to obstruct the peaceful enjoyment of the suit property" In the suit file an application for interrium application for Temporaray injunction.
What is that irrevocable deed of settlement, whether it is regd.,? If it is unregd., then it has no value.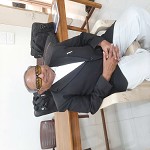 Adinath@Avinash Patil
(Expert) 30 September 2009

THE HOUSE IS YOURS, DONT WORRY ABOUT DEED SETTLMENT, AND TODAY THE HOUSE PRPERTY IS IN YOUR POSSESSION.IN MY OPINION THE SETTELMENT DEED IS NOT EXECUTABLE IN LAW,HENCE YOU FILE CIVIL SUIT FOR DECLRATON FOR DEED OF SETTLMENT IS ILLEGAL AND NOT BINDING ON YOU,AND PERMANANT INJUNCTION FOR NOT TO OBSTRUCT YOUR POSSESSION,AGAINST YOUR DAUGHTER IN LAW.

Raj Kumar Makkad
(Expert) 30 September 2009

I agree with the opinions of Rajeev and Adinath sir.
---
You need to be the querist or approved LAWyersclub expert to take part in this query .