demaning a police officer for his Identity Card

Querist : Anonymous (Querist) 10 September 2010 This query is : Resolved

Hello
I stay in Pune where we have many cases of fake-police who harass people during night
I want to know if a citizen has the RIGHT to demand a police officer for his Identity Card issued by the Government while he is on duty, or is just the badge and the belt number enough.

Thank You.



nayan joshi
(Expert) 10 September 2010

yes u can ask Identity card, it is mentioned in Police Manual.. His job is disciplinary job, they cannot harass the people and not degrade any people, they have to maintain respect others... But people never fight against them and that's why they r not maintain law an order..they misused his power..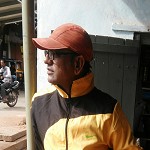 adv. rajeev ( rajoo )
(Expert) 10 September 2010

I agree with Nayan, but our system is like that if you asked you will be put into trouble because they are police they do what they want. Even if you asked no body will support you, every body thinks that why to take unnecessary headache. It requires public awareness

R.Ranganathan
(Expert) 10 September 2010

The system is like that. Everybody wishes that someone else will bell the cat. That is nobody wants to take the initiative. All want to play safe. There intention is let someone else do the job. So under these circumstances even if you have a right, you will not be able to do anything against the police officers. They will start harrasing you more when you ask for the identity card. It only requires courage to withstand the police authorities.

Querist : Anonymous (Querist) 10 September 2010

Thank You for the replies.

Can anyone tell me how to obtain a Police Manual. or a legal Govt document which says i can demand a police for his Id.

I know that a Government Servant must posses his Identity Card always when on duty(Police, Municipal Workers, Govt Banks, etc)

I know that If a policeman does not have his Id Card he is not liable to the rights given to him as a police.


B.B.R.Goud.
(Expert) 10 September 2010

yes. you have legal right to demand the identity of police. at the same time they have legal duty to show their identity. but only thing is practically public is afraid of them. there are supreme court guidelines in D K Basu case, in this matter.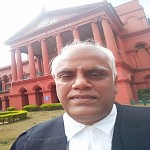 Parthasarathi Loganathan
(Expert) 10 September 2010

Can anybody upload/post the details of DK Basu's case?

M/s. Y-not legal services
(Expert) 10 September 2010

surely you can ask the police people's id card.. but for avoid some inconvenience.. you may ask like an innocent.. if you behave rude mean your behavior surely will tempt him..

s.subramanian
(Expert) 11 September 2010

You are entitled to ask for the ID Card. But the Supreme Court's judgment in D.K.Basu Vs. State of West Bengal relates to the guidelines to be followed mandatorily by the police while exercising their powers of arrest under Cr.P.C. It is on line with the judgement of the Federal Court of USA in Miranda's case which assures right to the accused under the fifth amendment of the constitution of USA. It is popularly known as Miranda Rule in the USA.

M/s. Y-not legal services
(Expert) 12 September 2010

can We take a USA's case in favour to our case in india?
---
You need to be the querist or approved LAWyersclub expert to take part in this query .