Deemed conveyance of township
Dreamz Unlimited
(Querist) 05 February 2023 This query is : Resolved

We have a township of 4 towers and a common podium area with parking beneath it. Can we go ahead with a deemed conveyance separately for 4 towers including podium. The builder had constructed 2 separate townships side by side (adjacent) to each other with separate names for both the townships. However it is unknown if he got them approved as 2 separate projects or got them approved as one single project from the municipal authorise. Our township has boundary walls what cover our area end to end on all sides. Request your informed opinion.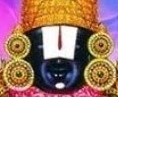 kavksatyanarayana
(Expert) 06 February 2023

First, obtain whether it is approved as 2 separate units(names) or one from the authority concerned. The conveyance deed shall be obtained for each tower.

P. Venu
(Expert) 07 February 2023

Why deemed conveyance? Please post the material facts.
Dreamz Unlimited
(Querist) 08 February 2023

Thank you for your replies sir. The township was constructed 12 years back and the builder hasn't done the conveyance. Hence the societies have decided to go for deemed conveyance. The only document that we are struggling with is to get the approved plan from municipal corporation. However our flat agreement clearly states that the project name is different from the adjacent project by the same builder.

P. Venu
(Expert) 08 February 2023

Norms for deemed conveyance varies from State to State; moreover, many States have no provisions for deemed conveyance.

The builder has a strict obligation to execute the conveyance. And there are legal means to enforce the same. In my understanding, the best option is to adopt such measures unless the normal execution of conveyance is an impossibility.
---