Credit card dues

chirag patel
(Querist) 30 December 2018 This query is : Resolved

I had a credit card and since last 10 years I am not using it. I had something overdue when last I had used. Now in Dec 2018 local court summons came to my residence by the bank recovery person in which judge has summons me to appear before the court on say 07.12.2018. I with my advocate reached the court as per the timing mentioned in the summons but we were told that since judge was not there our new date of present in the court is 26.01.2019.

Suddently on 24.12.2018 same bank recovery agent and bank personal and alongwith the police approx. 5 to 6 people came to my house when I was not present at the house and one of them said that he is bailiff and he has warrant to seize my household articles. Surprising the warrant date was the same date when I appeared in the court i.e. 7.12.2018. Wife called me and I said I am coming and as soon as i reach the bank officials forcing me to come to settlement otherwise this court bailiff will take all the house furnitures fixtures etc.

Please also let me help whether law of limitation act applies in my case.

Looking to all this my wife got frightened and we have called our family and friends at my house.

Please advice me whether this procedure they had followed was as per law. Can a court issues warrant and give date on the same date of first appearence of the defendent.

It looks that something is fishy in the entire matter. How can I take up this matter to higher authorities.

thanks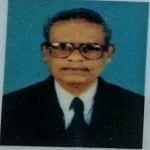 Isaac Gabriel
(Expert) 30 December 2018

Ascertain the status of court case before assuming anything.

ashok kumar singh
(Expert) 30 December 2018

agree with expert opinion

thanks


Kumar Doab
(Expert) 30 December 2018

You have a Lawyer and with your lawyer examine the court file/or ascertain facts from court.
In another thread you have posted about Arbitration and order by Arbitrator.
Relate with full facts of whole matter.
Your own LOCAL counsel can help and guide you by examining full facts.



chirag patel
(Querist) 31 December 2018

not satisfied with the above replies

Dr J C Vashista
(Expert) 01 January 2019

You have already engaged an able, competent and intelligent lawyer, seek his / her opinion and advise, till you have faith in him / her, otherwise change.


krishna mohan
(Expert) 02 January 2019

When you were physically represented by a legal counsel who can guide you better that too when the case is adjuorned for a future date, without full facts it is impossible to guide you. Hence approach your own lawyer for right advise.


chirag patel
(Querist) 05 January 2019

can a warrant (jangam warrant) be issued on the first date of hearing of the matter.

Raj Kumar Makkad
(Expert) 13 March 2020

No. Generally warrant is not sent on the first date.
---
You need to be the querist or approved LAWyersclub expert to take part in this query .