complaint of a judge

Guest (Querist) 27 November 2010 This query is : Resolved

Can we make a complaint for vitiated proceedings against a judge of high court? If yes, before whom and how?
Will it reopen the case dealt by him?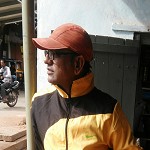 adv. rajeev ( rajoo )
(Expert) 27 November 2010

Write a complaint to the chief Justice of the High Court and to the Supreme Court.

Khaleel Ahmed
(Expert) 27 November 2010

If you file any complaint against the Judge you must have proof of the same , otherwise you will put untold loss.
No case can be reopened on filing a complaint before any Judge . You are required to file appeal against the order of the court, the higher court can remand the case for fresh disposal.

Arun Kumar Bhagat
(Expert) 27 November 2010

Wait for few days.Very soon judicial accountability Bill is going to be passed.

n.k.sarin
(Expert) 27 November 2010

Agree with the opinion of Mr.khaleel Ahmad

Kiran Kumar
(Expert) 27 November 2010

its better to go for appeal against the impugned order.

you may perceive the conduct, of the judge, as suspicious but for others it may not be of that nature.

otherwise also the HC judges wont be removed on a simple complaint, there has to be authentic evidence which shall be enough to convince the parliament to go ahead with impeachment process.

Kirti Kar Tripathi
(Expert) 27 November 2010

I also agree with Khaleel. You have a remedy of filing appeal. go for the same and raise illegality in the order, you will get relief.

Guest (Querist) 27 November 2010

Thanks to all respected member but before approaching to supreme court I want to expose this questionable act of judge of high court because the documents relied upon were handed over by counsel opposite while the judgment was being reserved and these documents were not supported by any affidavit nor these were filed properly on record through registry.
What procedure can I adopt for the same?

Devajyoti Barman
(Expert) 28 November 2010

Please bear n mind one thing that every unfavouarable order may not necessarily mean that the judge is biased even though he may have been informal in hearing or sometime thereafter.If you are aggreved by that order you can challenge the same to the higher authority. Unfortunatelt till now the complaint against the high court judges does not yield any result except in certain cases mere transfer of the erring Judge.

AMAR RANU
(Expert) 28 November 2010

With few honorable exceptions,most of the Indian High and Supreme Court judges are unaccountable and self-appointed monsters.
Any complaint against any of them would be a sheer paper work and waste of time.
If genuinely aggrieved,file a recusal application before him/her,failing which transfer application before CJI would be the only and last remedy you are left with.
Amar

Guest (Querist) 28 November 2010

A lot of thanks Amar Ranu Ji, pls tell how to file a recusal application and what to do if I want to list the review application before any other bench?

AMAR RANU
(Expert) 26 December 2010

Please contact some good advocate of your area and he/she will guide you or you can also draft it yourself by stating the facts without offending the concerned judicial presiding officer.
Language should be absolutely legal and motives should not be attributed.
If recusal applicarion fails,transfer application can be filed before concerned CJ stating the same facts.
Amar

Advocate. Arunagiri
(Expert) 26 December 2010

The best solution for your case is if the case is pending get it transferred to a different bench. If it is disposed go for appeal.

Dont waste time in accusing the judge. The only action is impeachment and Impeachment is practically not possible.
---
You need to be the querist or approved LAWyersclub expert to take part in this query .