Cheque's is not cleared sale deed in property chain

Querist : Anonymous (Querist) 31 January 2021 This query is : Resolved

Dear Sir
I was purchased the property in sept -2020 and all payment is clear from mi side according to our sale deed and after that I was taken the all original paper with chain and I have now all original paper but my seller told and blacked that he was not clear his payment when he was purchased the property I was inquiring that till now the cheque was not seen his bank account nehe to bonuse hai aur nehe clear hai aur wo April -19 me sale deed Karwa tha fir sale deed cancel ho sakte hai kya please confirm the status

Advocate Bhartesh goyal
(Expert) 31 January 2021

Now sale deed can not be cancelled on ground of that part payment of sale consideration has not been paid by previous owner to his seller.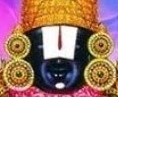 kavksatyanarayana
(Expert) 31 January 2021

To me, your question is not clear. Did your vendor not receive money or did he not pay the money to his seller?

Dr J C Vashista
(Expert) 01 February 2021

What is your status i.e., you are seller or purchaser ?

P. Venu
(Expert) 01 February 2021

The facts, as posted, lack clarity. SHIRISH PAWAR, 7738990900

(Expert) 01 February 2021

Hello,

You purchased the flat and paid all purchase price and as per you, all the payments were made. It seems that you made payment by cheque which is not cleared or deposited by the seller. If he is playing tricks then you may have to face some problems. Find out and state the actual reason behind this situation.

Rajendra K Goyal
(Expert) 02 February 2021

Please redraft your query, from the given facts unable to form opinion.

Querist : Anonymous (Querist) 03 February 2021

I was purchased the property in sept-20 and make all the payment through RTGS and collect all the original paper from our seller but my seller was purchased the property in April 19 and make the payment through cheque and cash on that time is everything is on now the problem is that my seller seller means( when my seller purchased the property) 2019 wala seller told that I am not getting the payment so if I want I can cancel the sale deed means chain wali 2019 wali now I need the clarification when I was purchased legal is ok I verified everything with register office I also verified regarding payment but till now 2019 wala seller do not presented the cheque neither bonuse kindly advice

P. Venu
(Expert) 03 February 2021

Are you trying to confuse or inform? What prevents you from posting information in simple language?

Rajendra K Goyal
(Expert) 03 February 2021

If any step is taken by other party, the seller who sold the property would be liable. If you are a party in the claim, oppose the claim through your lawyer.
---