Cheating punishment - how to punish cheater ?

Suraj Kumar
(Querist) 08 February 2023 This query is : Resolved

I have filed a FIR in police station. Police send several notices u/s 41 crpc to accused. The accused persons are refuseing to appear before police over telephone. Accused persons are frequently changing address & mobile number. It is difficult for police to trace accused persons.Police has also freeze bank account of accused persons.

Police want to file chargesheet mentioning all accused are absconded.

1) Will court order against absconded persons without trial only based on chargesheet ?
2) If court pass order in absence of accused, how to execute court order ?

How c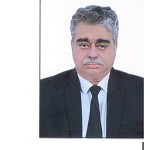 Sudhir Kumar, Advocate
(Expert) 08 February 2023

let the court pass such order.

Dr J C Vashista
(Expert) 11 February 2023

Let the police may do investigation as per rules / procedure.
You have posted similar queries earlier, some of them are:
asked a query in Experts Cheating punishment - how to punish cheater ?
asked a query in Experts Refused to receive court order
asked a query in Experts Threatening over telephone in massage
asked a query in Experts Threatening after 144(2) crpc
replied to a query in Experts Non registration of property, full amount paid
replied to a query in Experts Non registration of property, full amount paid
replied to a query in Experts Non registration of property, full amount paid
replied to a query in Experts Non registration of property, full amount paid
More...............
Read more at: https://www.lawyersclubindia.com/profile.asp?member_id=226521
---