change of caste

amey tambe
(Querist) 10 January 2011 This query is : Resolved

i want to marry my gfriend. we both r major. but her family members wants her to mary with their castes man. she is brahman (open catagery). and i belongs to obc categary. cn i change my caste.?? is it possible to come into open categary leaving all reservation i m getting.. plz give me solution.

Devajyoti Barman
(Expert) 10 January 2011

You may waive the privielees you get otherwise because of your caste but you can not change the same. You both being major , go and marry. In the hour of crisis however you can get appropriate help of law.

Vijayendra Navale
(Expert) 10 January 2011

You both can get marry in Sub-Registrar office under Hindu Marriage Act.Thereafter, caste option is left to you.

amey tambe
(Querist) 11 January 2011

bt she want that we should marriage with her parents permission. isnt it possible to change the caste at any condition..

Gulshan Tanwar
(Expert) 11 January 2011

In India you can change religion but not caste.....

For your help, I am providing you solution-

Go and renounce your present religion and thus you will automatically die as Hindu and thereafter from that religion shift to another religion that is again Hindu and by doing so you will not regain your original caste instead you will be getting new religions and names.... say if today you are Amey then turn it to Abdullah in
Muslim and from there again renounce it and become Baba (Hindu) and further adopt Lord Krishna as your Father and from then you will become an Hindu again... this is lengthy process but your would be in-laws will be happy to see that.


Advise: If the girl is adamant over the changing religion, then simple thing is that change the girl friend it will benefit you for future endeavours.

Happy future

Gulshan Tanwar
(Expert) 11 January 2011

Roughly it will take around 2-3 months for doing all these things.

Kirti Kar Tripathi
(Expert) 11 January 2011

you can get marriage but change of caste is not possible. law does not make any hindrance in such type of marriage.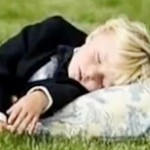 N.K.Assumi
(Expert) 11 January 2011

Upper or lower if both of you are hindus why worry, the law says between any two two hindus, so go ahead if both are hindus why worry if both of you loved each other?

malipeddi jaggarao
(Expert) 11 January 2011

Experts Mr. Devjyothi Barman and and Mr.Kirti Kar Tripathi advised you properly. When the girl's parents are not willing to the marriage because of the caste in which you have taken birth, why do you think alternatives like change of caste, religion etc., etc., You have the following opions:
a) both of you convince the parents. Your parents can also join to convince the girl's parents.
b) Ignore the objections and get married yourselves as per Hindu Marriage Act - marriage with the assistance of elders and get the marriage registered. Or you can directly approach the sub-registrar for register marriage.
c) Give up the bondage if you can!
Never think of change of caste, religion etc., for sake of marriage.

valentine thakkar
(Expert) 12 January 2011

If the girl and the parents are so adamant, such a marriage will pose problems in future also. At present I am handling divorce and restitution cases in which the spouses belong to different religions. Everything was rosy before the weeding but problems cropped up after 8 years of marriage and 6 years of a daughter. Now the wife is frantically trying for divorce and putting all sorts of allegations on the husband including religion and religious beliefs etc. So avoid such kind of marriage; you will get many other girls. True love is difficult to find and even if you marry for the sake of love later on love may disappear because of social problems. You alone cannot change the society and mindset of whole population of our communities.

J K Agrawal
(Expert) 12 January 2011

Your gf do not love you and love your caste ?
No castism was recognized in ancient India.

See the condition of marriage of SEETA and Dropdi. There was no bar of Caste or even religion.

Seeta was Vaish by caste whereas Rawan was a Brahmin and Lord Ram was a Rajpoot.

---
You need to be the querist or approved LAWyersclub expert to take part in this query .