Cancellation of engagement

Querist : Anonymous (Querist) 21 October 2017 This query is : Resolved

Dear Sir/Madam

Kindly advise if there are any legal challenges to cancel an engagement?

I had an engagement last month( not took any dowry).... on our every conversations, I am realizing that behavior/attitude of the girl is very stubborn. I am afraid to marry her, as her attitude does not let me live happily and my parents (as I am single son for my parents)

We had an engagement in a party hall with our relatives, and there was a photo session arranged? would it create legal issues ?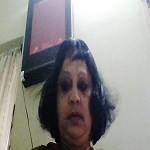 Ms.Usha Kapoor
(Expert) 21 October 2017

Girl's family may file cheating case against you.Your side also may've incurred some expenditure on the
engagement. Keep all the receipts ready. Girls side also claim compensation claim against you on account of expenditure incurred during engagement or even a dowry case which is false.
click the following link for the supreme court judgment on this issue.
https://timesofindia.indiatimes.com/city/delhi/Refund-cost-if-you-call-off-engagement-says-SC/articleshow/53347894.cms


Dr J C Vashista
(Expert) 21 October 2017

Sorry for an anonymous person.

Vijay Raj Mahajan
(Expert) 21 October 2017

Best recourse in such cases is to call the other party and inform about the cancellation of the engagement. The legal notice in this regard can follow wherein clear mention for sharing the financial burden suffered by the girl's side for engagement ceremonies.
There may be resistance from the girl's side to the cancellation of engagement but its better to call off the marriage rather to suffer later on and face bigger legal cases of all type.
There is no question of cheating if you offer and pay the other party financial damages suffered by them and no criminal complaint or FIR for offence of cheating be registered against you.

Rajendra K Goyal
(Expert) 21 October 2017

No advice from me to an author who is anonymous.

You can post the query in fresh thread with your identity and material facts.


Nitish Banka
(Expert) 21 October 2017

have a mutual agreement to avoid any legal implications

Guest (Expert) 21 October 2017

Nip the evil in the bud, if behaviour even before marriage is intolerable. That may help you to avoid making hell of yours and your family's life after proposed marriage. You can bear with the light stroke of any case before marriage, if any happens, than the worst stroke of DV & dowry cases after marriage.

Querist : Anonymous (Querist) 21 October 2017

Thank you sir for your kind suggestions.. Girl's side would not agree for mutual consent to withdraw.
Legal fight would affect my official work (Career) for longer time ? like some cases would be recorded for my whole life? How long this fight will go ? Our family is bit sensitive, not sure we will be able to sustain

Guest (Expert) 21 October 2017

OK, if unable to show any courage to save your whole career, then nobody can prevent you from marrying the girl. After all you are engaged with her. The only thing would be to be always prepared to fight DV & dowry case any time after your marriage to get your total career destroyed.

Best of luck!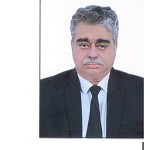 Sudhir Kumar, Advocate
(Expert) 22 October 2017

Good morning single child of parents.

You are aggrieved that there is photography so you cannot deny the function.

However, if girl side take mercy on you they may let you off simply by paying full expenses of the function.

or else

be ready of be in Jail (with parents) on true /false dowry demand charges

live with fact that given facts do not show any visible legitimate reason for cancellation.

Querist : Anonymous (Querist) 22 October 2017

I have voice recordings/chat history of our conversations which shows her behavior/attitude clearly. we can show it as legitimate reason for cancellation? would that help sir?

Guest (Expert) 22 October 2017

Quite a vague query.

Even through your own recordings, you can also be made liable for irresponsible behaviour or putting forth some undue demand. If you would have talked nonsense with the girl, you could have received only nonsense response. Stubborn behaviour cannot be one-sided. The basis can be your own way of talking with her. Chat can prove both as guilty to each other. All depends upon how lawyers of each side interpret the chat massages.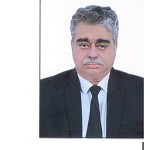 Sudhir Kumar, Advocate
(Expert) 22 October 2017

how do we know what is the content of the chat conversation.

have you checked what is her reaction towards your behaviour.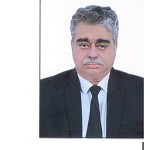 Sudhir Kumar, Advocate
(Expert) 22 October 2017

You said that your family is "sensitive".

so you are not likely to get support of parents for hurting other's feeling if they are sensitive.

A. A. JOSE
(Expert) 23 October 2017

Learned expert Shri.Dhingra has rightly advised . Astonishing to hear that without properly knowing the girl an educated person has committed to marry her and proceeded to have engagement ceremony arranged for that purpose! Backing out after that would certainly be cheating her irrespective of whether you demanded or taken dowry or not. Apart from the monetary expenses incurred, one must think of the irreparable social damage done to the image of the girl and their family including their reputation. Your allegations against the girl is one-sided to save your own skin. Of course, with your such negative mindset it is perhaps better for the girl also to amicably resolve the matter at this stage rather that marrying you for a future d.v.proceedings. Try to involve some elders and agree to reasonably compensate the girl for cancellation of the marriage at your instance.

Guest (Expert) 23 October 2017

Dear Shri A.A.Jose,

Thanks for endorsement of my views.

---
You need to be the querist or approved LAWyersclub expert to take part in this query .