Cancellation of development agreement cum general power of a

Querist : Anonymous (Querist) 23 September 2021 This query is : Resolved

Ten members of our family made an development agreement cum gpa irrevocable in 6th March 2010 since today he has not done any work except 3 slabs for a tower ,one of our members ie, my sister died 3 years back,and my brother aged 69 years is also bed ridden ,he is unable to talk , he is on fluids only , 1. 96 acers are given for development, in past they taken loan for a iron factory and evaded crores of money to the government 11 and of years gone no response ,we are at heavy loss due to not completion of work, he breeched the agreement , carelessly, we are felt mentally agony ,we are all middle class , please give us solution sir for immediate action , he turned up his board ,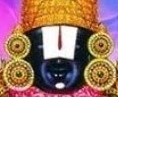 kavksatyanarayana
(Expert) 23 September 2021

File a case in District Consumer Forum by consulting a senior advocate of your area.

Pradipta Nath
(Expert) 23 September 2021

Serve a legal notice regarding terminating of the agreement on the grounds you mentioned above. Aside lodge a consumer complaint for compensation.

Querist : Anonymous (Querist) 24 September 2021

Thank you very much for your suggestions sirs,

P. Venu
(Expert) 24 September 2021

Yes, serve a legal notice, and if no satisfactory response, revoke the agreement and claim compensation.

Advocate Bhartesh goyal
(Expert) 24 September 2021

Issue legal notice to developer for their deficiencies in services ( not made constructions )
and terminate agreement cum gpa on said ground.File complaint before District Consumer Commission against developer and claim compensation.
---