Cancellation of deed

Querist : Anonymous (Querist) 03 October 2022 This query is : Resolved

I have purchased a land in the name of my live in relationship partner at my money on good faith. Immediately after purchase she cheated me & remarried.
The land is under my procession.
Can I file a case for cancellation of sale deed ?
Can it be possible under section 31 of Specific relief act ?

Querist : Anonymous (Querist) 03 October 2022

Can I file title suit ?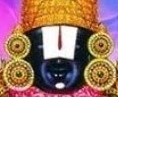 kavksatyanarayana
(Expert) 03 October 2022

When the land is in her name, you have no right over that though it is in your possession.

Advocate Bhartesh goyal
(Expert) 04 October 2022

Yes, you can file suit for cancellation of sale deed on ground of fraud,cheating and coercion.

P. Venu
(Expert) 05 October 2022

You can approach the Court in civil action. But things could be complex in view of the provisions of the Prohibition of Benami Property Transactions Act.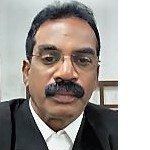 T. Kalaiselvan, Advocate
(Expert) 07 October 2022

1. The sale deed once executed and registered can not be cancelled in any circumstances.
2. only if the sale deed is done by force, fraud , coercion or misrepresentation to the material fact then the court can on proof of these allegations can declare the deed as null and void.
Sections 31 to 33 of the Specific Relief Act, 1963 gives information regarding when a deed can be cancelled. According to this Act, cancellation is possible when and if: An individual feels that the deed is voidable or has a doubt that such a deed will cause him injury if left outstanding.
In a case before Madras High Court in the case of Muppudathi Pillai v. Krishnaswami Pillai. AIR 1960 Mad 1 (FB). At p. 4 it was observed:

".....It stands to reason that the executant of the document should be either the plaintiff or a person who can in certain circumstances bind him. It is only then it could be said that the instrument Is voidable by or void against him. The second aspect of the matter emphasises that principle. For there can be no apprehension if a mere third party, asserting a hostile title creates a document. Thus relief under Section 39 would be granted only in respect of an instrument likely to affect the title of the plaintiff and not of an instrument executed by a stranger to that title".

Querist : Anonymous (Querist) 08 October 2022

Dear respected experts,
If any specific section of law is not available/ suitable, then there is any section of law to get natural justice ?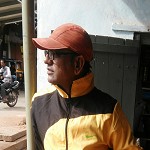 adv. rajeev ( rajoo )
(Expert) 12 October 2022

You can file a suit for cancellation of sale deed avering in detail regarding cheating by a lady who was with you in live in relation. You have to prove the live in relation and you paid the money for purchase of property in her name by you. Burden lies on you to prove it

P. Venu
(Expert) 25 October 2022

Now that the certain provisions of the the Prohibition of Benami
Property Transactions Act, 1988 has been declared unconstitutional, you have the option to file a suit for declaration. However, the issue requires deeper examination.

---