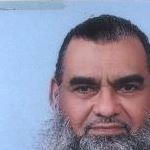 CHAUHANMA
(Querist) 17 May 2014 This query is : Resolved

Dear Expert / friend,

1. I am Plaintiff, my advocate filed a Civil Suit for declaration & permanent injunction etc. but did not pay proper court fee.

2. Defendants lawyer filed application under Order VII Rule 11 CPC for rejection of the Plaint.

3. My lawyer filed application for permission to deposit the proper court fee, which has been allowed for paying the proper court fee but it took a lot of time for various reasons,
however I have paid proper court fee.

4. Since the Defendant did not file Written Statement,

5. Can I file an application against the defendant that since he has not filed Written Statement for about a period of TWO YEARS.

6. Can defendant be debarred by court from filing Written Statement ?

7. Under what section/order/rule of CPC such application can be filed?

Thanks for reply in advance.