Builder threatening to terminate allotment

Querist : Anonymous (Querist) 19 April 2021 This query is : Resolved

The builder is threatening to terminate allotment of flats purchased from them in 2019. We have made 30% payment until now. A demand was raised in april 2020 but we defaulted on it because we couldn't arrange funds. Now the builder is threatening to terminate if we don't pay in 15 days another 25% of the amount. We are unable to sell the ancestral land because of covid & lack of buyers. We need to understand how to arrive at a conclusion.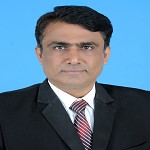 Sankaranarayanan
(Expert) 20 April 2021

Based on the agreement it is liable to accept the terms. if any one breaches the terms then they are liable to answer. Therefore you can explain the situation to the builder and try to convince them

Advocate Bhartesh goyal
(Expert) 20 April 2021

Builder can not terminate or cancel the agreement arbitrarily both builder and you are abide by terms and conditions of agreement.If you have made any default in making the agreed payment/instalments in time thay does not mean that builder can. Cancel the allotment ,builder can charge interest on delayed payment and also charge penalty but can not cancel the deal. File complaint before District Consumer Forum and get restrained by injunction. to builder not to cancel the deal .

Pradipta Nath
(Expert) 20 April 2021

You can take the matter before the Consumer Commission and pray for an status quo or temporary injunction. The Commission is now empowered even to decide on clauses which are against the principle of equity or public policy or unfair.

Querist : Anonymous (Querist) 20 April 2021

Also at the time of selling the builder had verbally agreed on a carpet of 515 but the agreement only mentions a carpet of 501 & additional balcony space of 35sq ft but the unit booked does not have a balcony. All the advertisements on the web for this project mention a carpet of 515 but the builder has changed this information to 501 on their website. How to challenge this? SHIRISH PAWAR, 7738990900
(Expert) 20 April 2021

Hello,

As per your additional query builder is guilty of deficiency in services and adopting unfair trade practices. Therefore you can approach the consumer forum against the builder. Send him legal notice and later on file complaint before consumer forum.



P. Venu
(Expert) 20 April 2021

Any meaningful suggestion depends upon the terms and conditions of the agreement.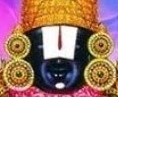 kavksatyanarayana
(Expert) 20 April 2021

You and the builder shall abide by the terms and conditions of the Agreement. As per the agreement, you have to pay the amount, try to pay or request him to give you some reasonable time. It is better to settle the issue amicably. Otherwise, you may file a case in Consumer's Forum.

Dr J C Vashista
(Expert) 21 April 2021

Terms and conditions of the agreement shall prevail, however, amicable settlement may be preferred.

If required, you may consult and engage a local prudent lawyer for proper analyses of facts/ documents, professional advise and necessary proceeding.

ashok kumar singh
(Expert) 21 April 2021

Lodge your grievances before the Competent Civil Court having jurisdiction of the Property.
Thanks
---